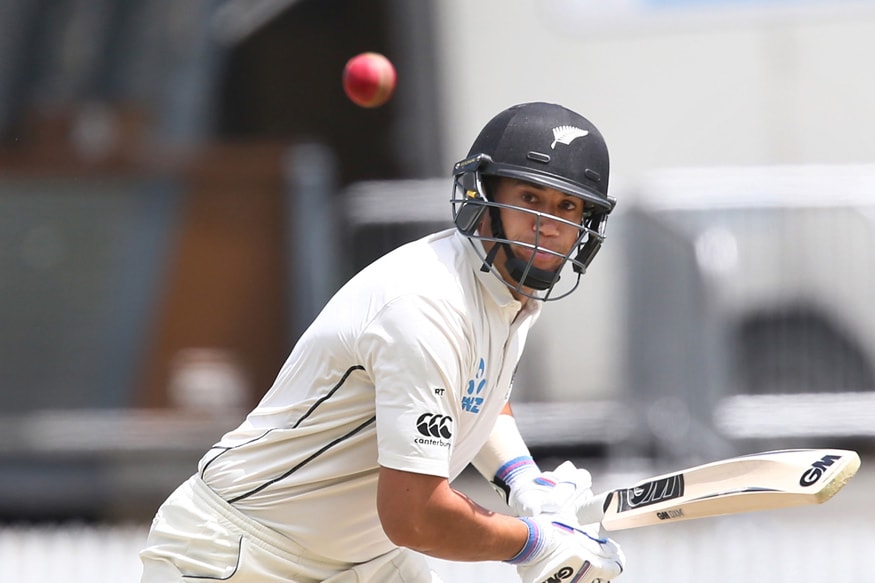 New Zealand batsman Ross Taylor has said he wants to hit the 100-Test milestone before retiring from cricket. The former New Zealand captain has played 85 Tests so far, and if he goes on, could reach the milestone in January 2020 in Sydney against Australia.
"I've always said I want to get to the World Cup. Obviously the Boxing Day test in Australia is a nice incentive also," Taylor told Stuff.co.nz. "I wouldn't mind playing 100 tests. But that is still a long way away and I've got to get these hammies and calves and rest of the body in some decent shape to hopefully get there."
Taylor, who is part of the New Zealand squad that is set to leave to the UAE for a full tour against Pakistan, has already played 12 years of international cricket since his debut in 2006. He realised he's closer to the end than to the beginning, but wanted to stretch it as much as he can.
"Some days you've got to be honest and you think you're close to retiring, and some days you feel like you could still play for 2-3 years at international level," he explained. "You're a long time retired and you don't want to make any rash decisions on form or emotion.
"Just continue to play like you've still got a bit left in the tank but knowing that most of the countries you go to, it'll probably be the last time you travel there so make the most of it and enjoy the experience and not look too far ahead."
Taylor has been a constant in Tests and ODIs, but has been in and out of the New Zealand T20I side in the last two years. He is a part of all three squads for the tour of UAE, and hoped he would remain an all-format player for as long as possible.
"I want to play as many games for New Zealand as possible. The day you just play one format, or even two, your level of performance will probably drop a bit," he said.
"You might be in and out of the side, but facing the touring team regardless of the format helps you out. Also just being in the New Zealand set-up and that higher level of training compared with domestic cricket where the resources aren't quite the same."
Taylor also said he was looking forward to working with new coach Gary Stead, who replaced Mike Hesson in June.
"It's exciting times having a new voice and my dealings with him already, he's very hands on compared to Hess. I'm looking forward to working with him," he said.
"Already he's had a chat to me about batting and he'll work well with (batting coach Craig McMillan). A batting coach overseeing 15 or 16 players can be quite daunting and he'll take a lot of pressure off Macca and bring his own experiences as an international player. I'm sure it'll be good for the team and myself."