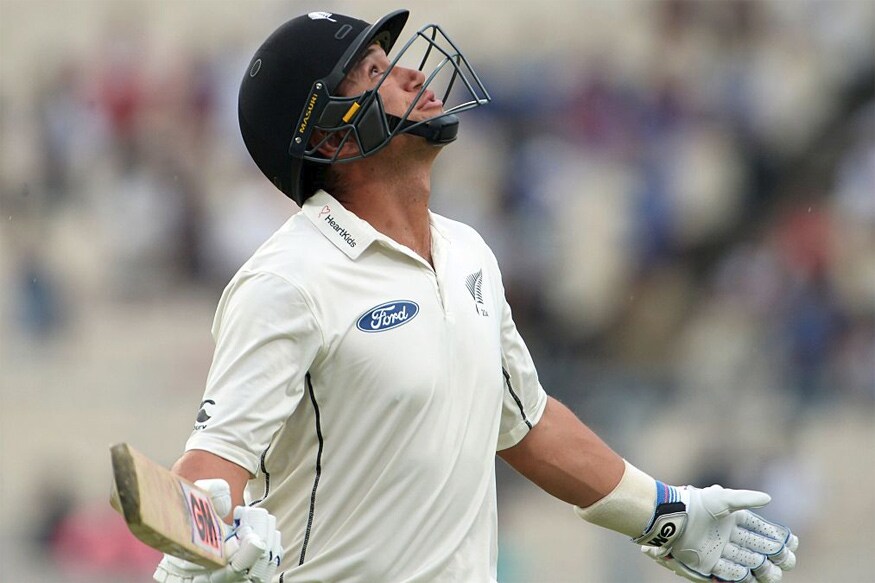 Hamilton: An emotional Ross Taylor paid tribute to his mentor the late Martin Crowe following a superb century which put New Zealand in sight of a series sweep against the West Indies in Hamilton on Monday.
Taylor equalled the New Zealand record of 17 Test centuries, held by Crowe and Kane Williamson, and was unbeaten on 107 when New Zealand declared their second innings at 291 for eight in the second Test. The West Indies, set a daunting 444-run target, were two for 30 after eight overs at stumps and staring at a second loss after their innings defeat in the first Test.
A teary-eyed Taylor attributed his success to Crowe, the former New Zealand captain who died last year from lymphoma at the age of 53. "We had some good nights with Hogan (Crowe) over some red
wine. Talking about my batting, and lot of it probably not positive. It came from a good place and I guess that's why I'm here today," he said.
"Martin always got me to have goals and they weren't there to be the be all and end all but be just a little reminder now and then." Taylor, 33, whose first century was also at Seddon Park
when he made 120 against England in 2008, said before the Test that Crowe wanted him to break his record.
"Seventeen is the benchmark that Hogan wanted me to get to and beat. But he said, also, carry on and don't stop there." Taylor had a near chanceless innings, and when he was dropped by Shai Hope on 35, he said that became a motivation to press on.
"I said 'Let's make it pay'. Sometimes you go through different parts of your career and you go 'Dammit' and you go through a bit of a lull, and that was the first thing I said to myself when it happened. Very fortunate," he said. "I did hit it pretty hard though. Sometimes when you get dropped you say 'Oh no' but I was trying to convince myself I hit that pretty hard."