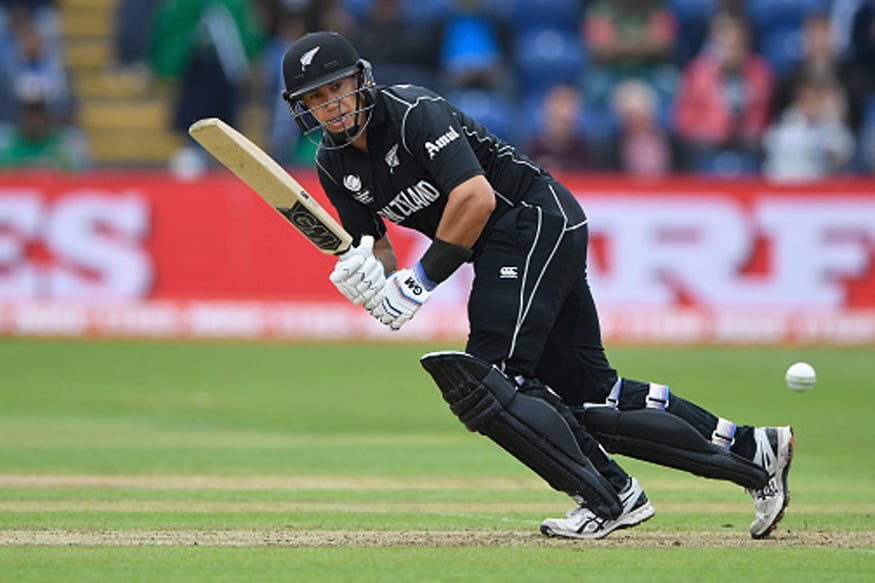 New Delhi: Virat Kohli and boys are set to play New Zealand in three ODIs and three T20Is after the ongoing series against Australia ends on Friday. The New Zealand series starts from next Sunday and the Kiwis have arrive in the country with senior campaigner Ross Taylor announcing the team's arrival and how he is excited to be back in the country.
Taylor took to Instagram to write: "Nice to be back in India. #jetlagged 🙈😂"
Coach Mike Hesson and nine members of the New Zealand squad left on Thursday for the tour, which starts on Oct. 22 and includes three ODIs and three T20I matches.
They will link up with six players from the New Zealand 'A' side currently in the subcontinent.
Hesson said on Thursday his players need to hit the ground running in India if they want to challenge the world's top-ranked one-day international team on their home turf.
New Zealand, rated fifth in the world, play the first of three one-dayers against India in Mumbai on October 22.
Hesson said the Virat Kohli-led Indians showed their potency in the recent 4-1 ODI series win over Australia.
"Look, their record at home has been phenomenal in the last two or three years," he told reporters as the team departed New Zealand.
"You know going over there that you have to perform, otherwise you get taught a pretty harsh lesson. It's important for us to adapt really quickly."
Hesson travels to India with a core of nine players, including captain Kane Williamson and batting stalwarts Martin Guptill and Ross Taylor.
He will pick a further six players from the New Zealand A side currently touring India.
"The beauty of an A tour means we've already got people in India, adapting to conditions, so when they come in they should be as familiar as they're going to be," he said.
Hesson said India presented unique challenges to touring players.
"Obviously there's the dew factor, the conditions are all very different depending on the grounds you go to," he said.
"We're going to rely a lot of the experience of our senior players."
He confirmed one-time opener Tom Latham would be moved down the order and handed wicketkeeping duties as New Zealand look for more firepower at the top.
"It would be fair to say Martin (Guptill) and Tom, although they have had some really good performances individually, haven't really clicked at the top and certainly haven't generated a strike-rate as a pair that we'd like."