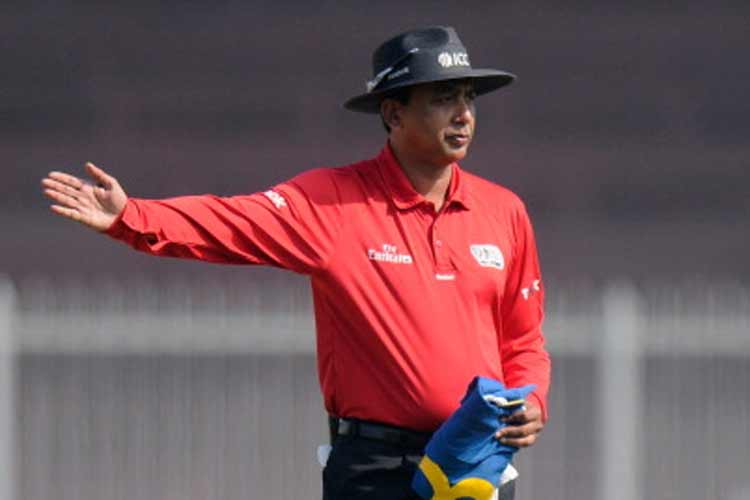 Dubai: In a protocol deviation, India's S Ravi on Tuesday replaced Aleem Dar as the umpire for the fourth cricket one-dayer between India and South Africa in Chennai after the Pakistani official had to be withdrawn from the series owing to security concerns.
As per the ICC norms, one neutral umpire is a must in any bilateral series but in the Chennai ODI, both the on-field officials will be from the host country.
"Due to the close proximity of fixtures Sundaram Ravi, a member of the Elite Panel of ICC Umpires, had previously been selected for the Pakistan versus England series, but will now stand in the fourth ODI between India and South Africa in Chennai on Thursday," the ICC said in a statement.
The ICC said the move was necessitated by "exceptional circumstances" and both the BCCI and Cricket South Africa have agreed that two Indian umpires will stand in this game.
"As a result, there are changes to the Pakistan-England series. Bruce Oxenford and Paul Reiffel will be on the on-field umpires for the second Test which starts in Dubai on Thursday, while Chris Gaffaney has been named as the TV umpire. Oxenford and Gaffaney will stand in the third Test in Sharjah, with Reiffel named as TV umpire.
"The ICC appreciates the cooperation of all four Boards in facilitating the changes; the BCCI, CSA, PCB and ECB," the world governing body stated.
Dar was withdrawn from the match after Shiv Sena protests against the proposed resumption of cricket ties between India and Pakistan in Mumbai.
Even Pakistani commentators -- Wasim Akram and Shoaib Akhtar -- have pulled out from the fifth and final match of the series in Mumbai.