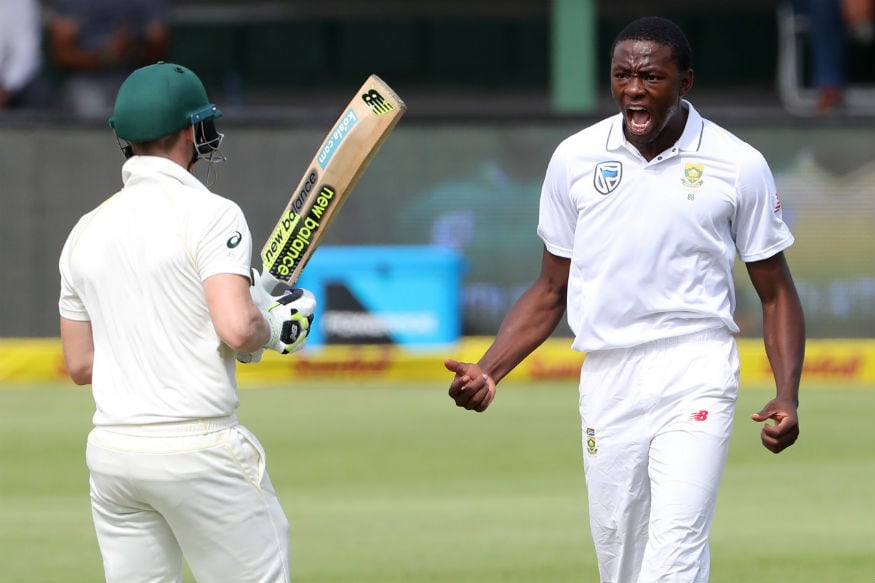 Former Australian captain and Cricket Australia director Mark Taylor believes that both South Africa and Australia are equally responsible for the negativity that surrounds the on-going Test series, where the first player to be suspended between both sides has been fast bowler Kagiso Rabada.
The young Rabada who claimed 11 wickets in the second Test match was handed a two match sentence after a brush with Steve Smith in Port Elizabeth. Rabada, one of South Africa's most dangerous bowlers will miss the Tests in Cape Town and Johannesburg.
"Both sides should be on their final warnings, and that definitely includes Australia. There's been too much of this in-your-face celebration when batsmen are dismissed, and the Australian bowlers have been as guilty as the South African bowlers at times," ESPNCricinfo quoted Taylor telling Channel Nine.
One of the standout examples of the Australian team's inappropriate behavior was on display when David Warner celebrated AB de Villiers' wicket by taunting the other batsman at the crease that was Aiden Markram.
Another former Australian skipper Ian Chappell has earlier been critical of Steve Smith and the coach Darren Lehmann for the unsporting behavior on display.
"I absolutely agree with that. Unfortunately it's where David Warner has come unstuck, he's actually made a point in recent times of saying that he wants to bring back the old David Warner and get in the face of the opposition. He told the world what he was going to do and what's more he's gone about and done it, and taken it to another level," said Taylor agreeing with Chappell.
"I'm not suggesting for a minute we have silence out in the middle, but there's no doubt it's getting worse. Bullying is not a bad term for it, and they're using it too much. It just keeps escalating and now it's getting out of hand."
Speaking about the Rabada's situation Taylor said: "I'm not surprised South Africa are appealing the suspension because he's obviously a key player for them. Having taking 11 wickets in the last Test they are going to do everything they can to keep him on the field, but he's in trouble because he's already been found guilty. In my mind the contact with Steve Smith in the second Test was avoidable, so that's why he's in trouble."