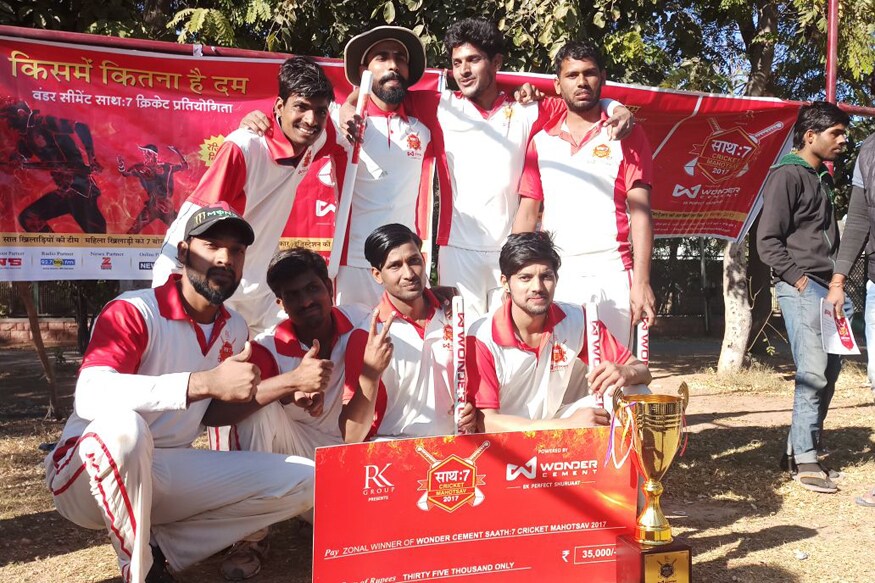 Every child in India has grown either playing cricket on the dusty roads or dreamt of playing in the big leagues, sitting in front of a television set. Over the years, our country witnessed some raw talent coming to the forefront, giving hope to so many. The likes of M.S. Dhoni and Virendra Sehwag were game-changers for both the common masses as well as Indian cricket.
Taking inspiration from them, Wonder Cement came up with Saath7 Cricket Mahotsav, world's first consumer engagement initiative programme. The main idea pivoted around cricket being an activity in India wherein pretty much everyone is involved with.
Wonder Cement could have chosen any activity like dance, art but cricket has always brought this country together. Their aim then was to make this activity enjoyable and playable on a large scale. The event was christened as 'Saath7' to signify togetherness!
The rules formulated for Saath7 were pretty simple to begin with- Seven players, seven overs and seven bonus runs for a female member of the team. Breaking the stereotype of cricket being a game for men, all women were encouraged and even facilitated to come join the cricket fiesta.
When asked if women empowerment was an objective, Tarun Chauhan, advisor with Wonder Cement said: "Girls I believe need no helping. They are already empowered and through Saath7, we only give them a platform to come play with people and travel. We give bonus of seven runs for having girls on a team but we saw an all-girls team come play and fight its way to the finals during the first season in Rajasthan."
Seeing the mindboggling participation towards a game of cricket that captured the imagination of people of 4000 teams in 9,894 villages of Rajasthan last year, Saath7 set the process of translating the sport into a stage of festivities springing from the grassroots and spreading across the nation.
Kapil Dev, India's ace cricketer has been associated with Saath7 right from the beginning. According to him the concept of bringing people together and helping the nation find new talent is commendable.
This year Wonder Cement hosted its second season of Saath7 Cricket Mahotsav, which commenced on 1st November 2017. Having won the hearts of Rajasthani's last year, this year Saath7 has extended the competition to Gujarat, Madhya Pradesh along with Rajasthan.
The finals are scheduled to be played in the city of lakes on the 24th December 2017.
The highlight of Saath7 2017 were the numerous occupational teams who registered and took the game a level higher. Teams like that of doctors, masons, MBBS students, govt. officers, school students, etc. played the matches.
There were also a special team from Rajkeeya Muk Badhir Vidhyalaya, a school of deaf and dumb students which participated. With such varied participation, Saath7 proved that a game of cricket can cut through all age groups, genders, occupations and cultures alike, bringing them together to celebrate the joy of competing and mingling with each other.
Bringing grassroots talent to the forefront through a platform like Saath7 is not simple. However, Vivek Patni, Director of Wonder Cement has found the perfect remedy for bringing states together in a healthy spirit of sportsmanship and also made Wonder Cement a mammoth in the industry.
(This is a sponsored feature and does not necessarily reflect the views of Cricketnext, News18 or Network18)