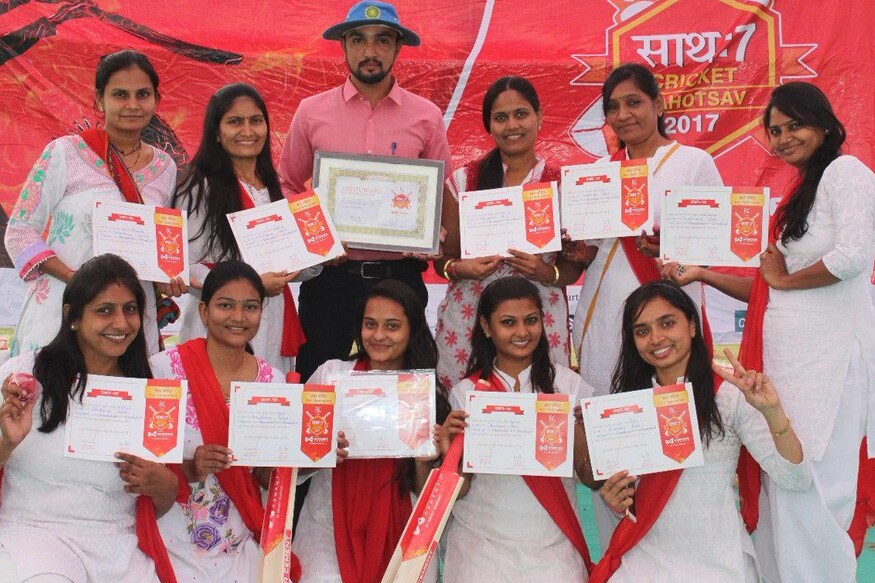 Wonder Cement's Saath7 Cricket Mahotsav is gearing up for its zonal matches. After having played at the Tehsil and District Levels, 51 winning teams have entered the Zonal Level of the tournament which will be held on 17th December 2017. The winners of the District level were felicitated with trophy, certificate and a cash prize of Rs 14,000/-.
Having progressed to the next level of the tournament and seeing the pulsating enthusiasm, Vivek Patni, Director, Wonder Cement said, "Cricket isn't just a game; it is a bona fide religion. People from all three states, Rajasthan, Gujarat and Madhya Pradesh have shown an interest beyond the realm of our expectations. We get to witness the sportsman spirit and courage from all these amazing people that participate from all walks of life."
Saath7 has seen some spectacular performances by the players at the district level. Among them to stand out was Mustkim Bareza from Pradhan Club who scored 101 runs not out in just 28 balls in Udaipur. There was also a special 'all-housewives' team that put up a great fight at Ahmedabad and made it to the district finals.
Kamal Soni, a 40-year-old woman was one such member of the 'all-housewives' team who showed that age is just a number and shouldn't stop people from playing. At the same time, Kamlesh Meena from Surya cricket club, Phalgi district took a hat-trick at the district level matches at Jaipur, giving us the glimpse of women power.
The matches so far have drawn a tremendous public response. The general public was seen boosting the players with loud cheers as they enjoyed the matches. The next step for the 51 winning teams is to have a face-off at 8 zones. The finale of the tournament is scheduled for the 24th December 2017 in the City of lakes - Udaipur.
For more information go to:
http://saath7.wondercement.com/
http://www.wondercement.com/