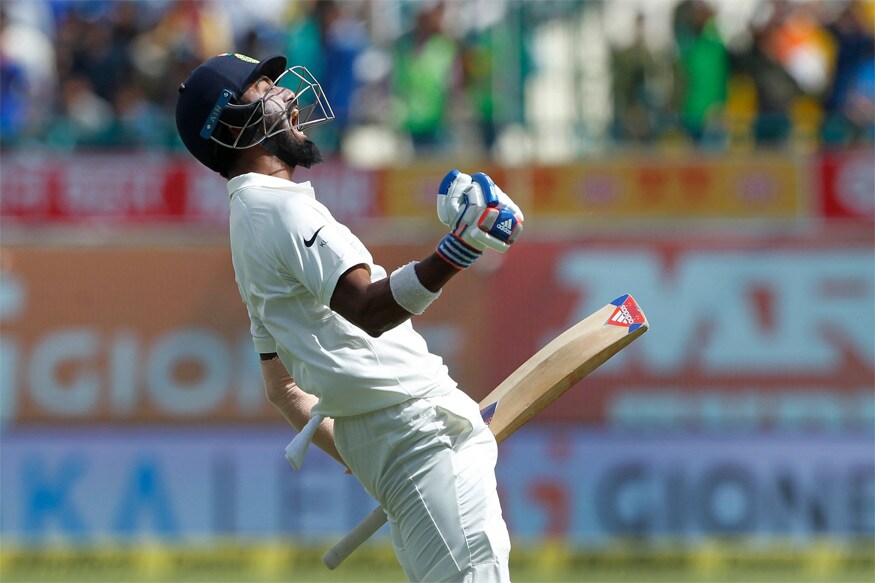 New Delhi: Master Blaster Sachin Tendulkar has gone euphoric after India beat Australia in Dharamsala to win the Border-Gavaskar Trophy 2-1. He took to Twitter to celebrate after KL Rahul hit the winning run on Tuesday morning.
Tendulkar posted a collage of the Indian players' celebration which read: "Indiaaa Indiaaa 👏👏👏 Indiaaa Indiaaa!!!! #IndVAus."
Indiaaa Indiaaa 👏👏👏 Indiaaa Indiaaa!!!! #IndVAus pic.twitter.com/legRgX9JSk

— sachin tendulkar (@sachin_rt) March 28, 2017
It is generally the fans who would go "Sachinnn, Sachinnn" every time he would walk out to bat, but this time it was the legendary batsman who went all out, cheering the Indian teams.
Tendulkar had backed the Indians after the humiliating 333-run defeat to Australia in Pune. He had made it clear that Virat Kohli and his boys would make a strong comeback.
"It is part and parcel of the game. But that doesn't mean that the series is closed. The series is still wide open. Knowing the spirit of the Indian team, I know that they will fight back hard. There are good and tough moments. It is all about how you stand back on your feet.
"The Australians are also aware that we will come back hard. When we played them and we beat them, we knew that they would come back at us really hard. And that is exactly what makes sports interesting and that is what sportsmen play for," he had said.