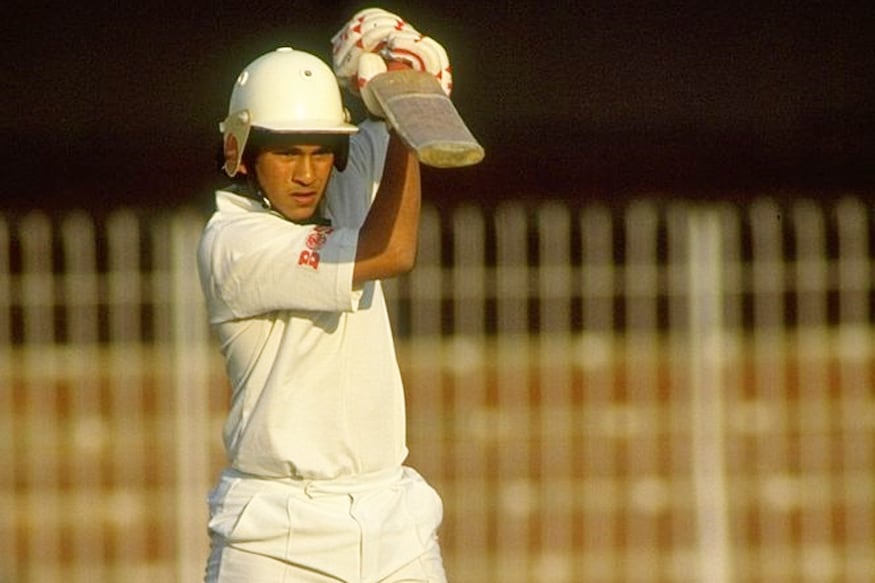 Mumbai: The chant 'Sachin-Sachin' was synonymous with batting legend Sachin Tendulkar taking strike at the crease. Even post retirement, the chant is used to welcome him everywhere by his die-hard fans. While over the years it was thought to be a chant created by his fans across the globe, Tendulkar has revealed that it was his mother who actually started it.
"My mother started it actually. I used to go play downstairs and to call me back home, mother would call 'Sachin Sachin'," Tendulkar said when asked about the origin of the chant.
"I never thought 'Sachin Sachin' (chant) would continue beyond my playing days. It has now gone to the theatres. So I feel happy," the master blaster said.
He was speaking after a song from a movie "Sachin: A Billion Dreams", based on his life, was launched here in presence of music composer A R Rahman.
There is an iconic picture of a young Tendulkar holding a bat. Asked about it, Tendulkar said: "This was actually taken at home when I was playing with my brother. This was in the balcony. I was only four or five then. My positions weren't perfect. What I enjoyed was, hitting the ball. Be it a cricket bat or a tennis racket. My brother would chuck tennis ball, few I used to hit from cricket bat, few from rackets."