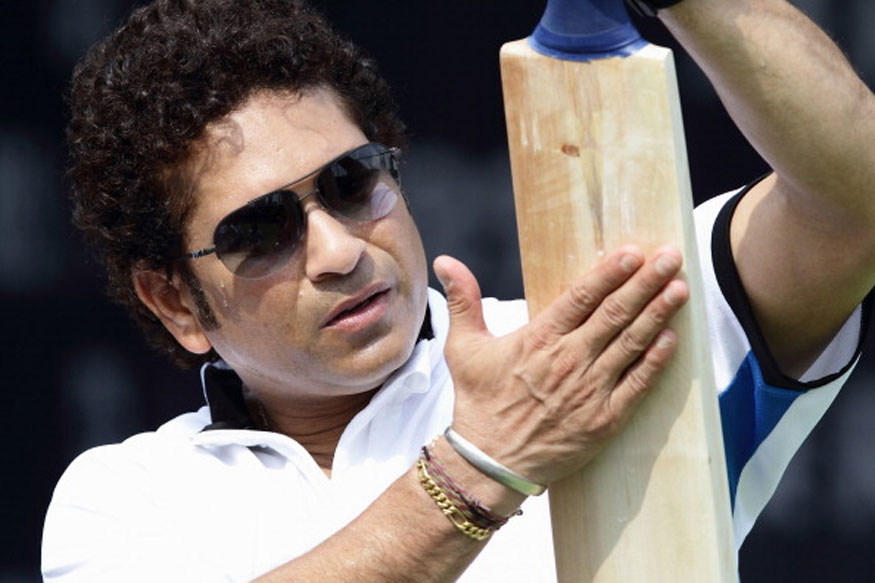 Mumbai: Legendary India cricketer Sachin Tendulkar launched his own cricket equipment and sportswear range — 'Sachin by Spartan' — at a star-studded event in here on Monday.
This latest venture adds to a host lot of other endeavors that the Master Blaster has engaged into after his retirement from the game in 2012.
At the event, Sachin shared an interesting anecdote, underlying the importance of good equipment in sports.
"In Chennai it was a waiter who came up to me and said if you don't mind and don't get offended I want to tell you something. I said go ahead. He said my elbow guard restricts my bat swing. And he was 100 percent right," Tendulkar said
"I knew I was feeling uncomfortable but I never thought of doing it myself. A few years down the line I got hit a couple of times on my elbow guard and it hurt. That's when I realised padding on elbow guard is inadequate. I instantly redesigned my elbow guard. I needed to re-open it and work on it. Get the fiber and cushion on either side to absorb the impact. In our country everyone from panwala to CEOs will give you advice. But one should still be open about ideas."
Meanwhile, the batting great also recalled that he had India colours on his bat in his last Test match and it was his way of thanking the fans.
"There is no toss up, India colours, 100 per cent. I am not going for all these colours. If you notice the last Test match which I played before retiring, my bat had India colours and that was the way to thank all my fans.
"This has been an honour and a privilege for Spartan to work in partnership with one of the best sportsmen the world has ever seen. Sachin is the greatest player of his generation and we are delighted to be producing the Sachin by Spartan range," Spartan Sports Managing Director, Kunal Sharma said.
((With PTI Inputs))
First Published: January 30, 2017, 8:09 PM IST