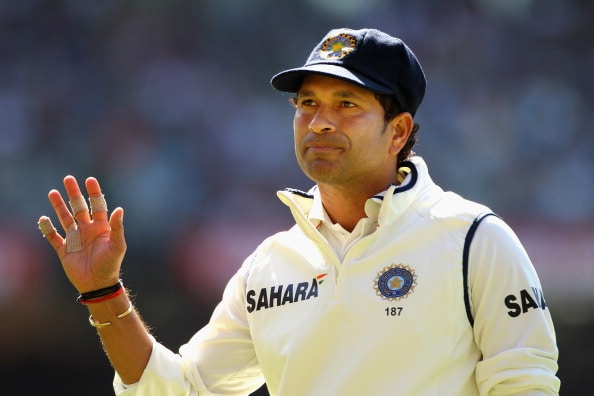 London: Former England off-spinner Graeme Swann believes batting great Sachin Tendulkar is the best player of his generation and included the iconic cricketer in his team of All-time XI.

Tendulkar is the only Indian in the side, which also includes only one current England player in seamer James Anderson, whom he has included as the 12th man.

"Tendulkar is the best player of my generation. I would prefer bowling to Sachin than Lara but it's a touch and go," the 37-year-old said.


There are four Australians (Don Bradman, Adam Gilchrist, Glenn McGrath, Shane Warne), three Englishmen (Jack Hobbs, Swann, James Anderson), three West Indians (Gordon Greenidge, Garfield Sobers, Brian Lara) and one each from India (Tendulkar) and Pakistan (Wasim Akram) in Swann's team.


Explaining why he left out South African all-rounder Jacques Kallis and picked Sobers, Swann said: "I wanted to put Jacques Kallis in at six but I needed a left-armer for foot holes (for the spinners)."

Swann, who has taken 255 wickets in 60 Tests, also included Australian spin legend Shane Warne besides picking himself in the team.

"Shane Warne, best bowler of all time. Full Stop," he said. "Graeme Swann, because it's my team. I've got a left-armer, foot hole. I'm in," he said with a smile.

Swann's All-time XI: Sir Jack Hobbs, Gordon Greenidge, Sir Donald Bradman, Brian Lara, Sachin Tendulkar, Sir Garfield Sobers, Adam Gilchrist (wicketkeeper), Shane Warne, Graeme Swann, Glenn McGrath, Wasim Akram, James Anderson (12th man)


First Published: January 31, 2017, 6:22 PM IST