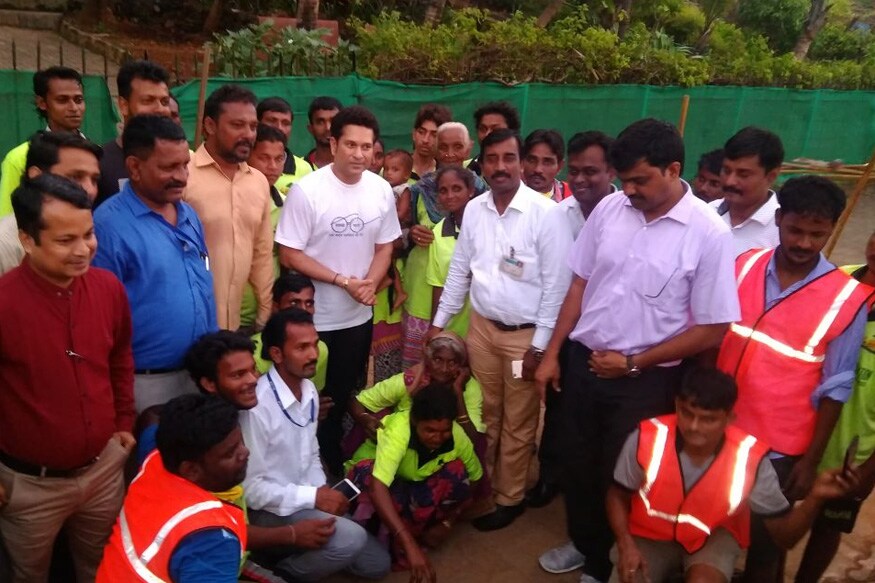 Mumbai: Cricket legend Sachin Tendulkar urged the people to keep the city and its surroundings clean in order to make it not just beautiful, but also a healthy place.

Tendulkar picked up broom to clean the streets of suburban Bandra early this morning to spread the message of cleanliness and extend support to the central government's 'Swachhata Hi Seva' campaign.

"The garbage is dumped here and there while there are dustbins. I would request everyone not to litter and please do not deface the city," he told mediapersons.

"We each have to do our bit to keep #IndiaClean. So, pick a group of friends, a street, and together let's #CleanUp India. #SwachhataHiSeva," Tendulkar tweeted after taking part in the campaign.


This is our land & our responsibility. She deserves to be taken care of. Let's stand together.. united in a common mission #SwachhataHiSeva pic.twitter.com/IHFmFTfiyD

— sachin tendulkar (@sachin_rt) September 26, 2017



The former India batsman said he feels sorry when he sees dirt and garbage distorting the beauty of 'mother earth'. "We don't litter in our homes but do it outside. We call the earth as our mother. But this (littering) is something which I don't like. I want to request the people to become a part of the 'Swachh Bharat' mission," he said.

The former skipper said keeping the surroundings clean will not only make Mumbai look beautiful but also help keep the city and the nation healthy.

On September 15, Maharashtra Chief Minister Devendra Fadnavis had picked up the broom and swept a lane in the busy Crawford market in south Mumbai while launching the 15-day sanitation campaign Swachhta Hi Seva (cleanliness is service) fortnight.

The fortnight, marking the third anniversary of the launch of the 'Clean India Mission', is being observed in the country from September 15 to October 2.

The union ministry of drinking water and sanitation is coordinating the campaign.

First Published: September 26, 2017, 5:12 PM IST