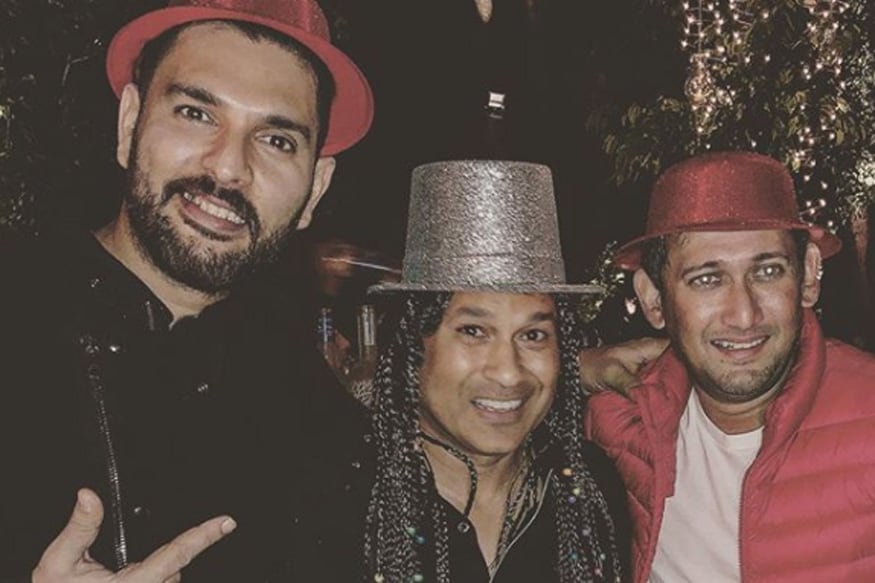 Yuvraj Singh warmed up for the New Year in style as he partied with Sachin Tendulkar and Ajit Agarkar.

Yuvraj took to Instagram to share the photo from the party, where all three can be seen in a jovial mood.

The southpaw wrote, "Thanks @sachintendulkar for the lovely night was great fun ' ☝🏼#monster Agarkar 👹"





The left-hander had no qualms in conceding that he has been "failing" but the out-of-favour Indian cricketer says he won't give up on his career at least till 2019. The 36-year-old all-rounder, who played a pivotal role in India's 2011 World Cup triumph, has been struggling to keep a place in the side for some time now.

"I would like to tell that I am failing. I still fail. I failed the last three fitness tests but yesterday I passed my fitness test. After 17 years I am still failing," Yuvraj said. Speaking at an interactive session organised by UNICEF here as part of 'The Power of Sports to Shape the Future of Adolescents' campaign, the veteran said his career decisions will be solely decided by him.

"I am not afraid of failure. I have gone through ups and downs. I have seen defeat and that's what's the pillar of success. "To be a successful man, to be a successful person in your life, you need failure and you've got to be defeated. That will make you a stronger person and it will take you to the next level," he explained.

First Published: December 31, 2017, 1:09 PM IST