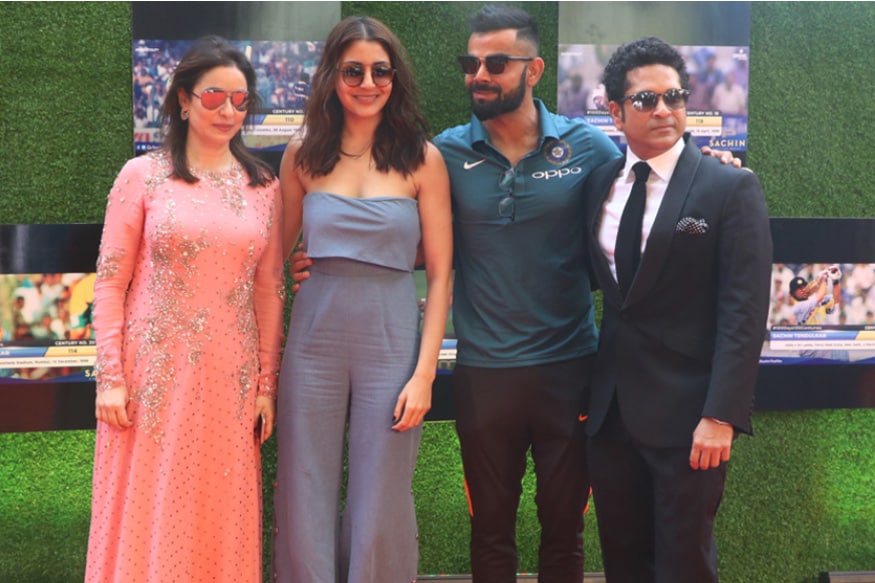 The news of Virat Kohli-Anushka Sharma wedding seems to be gathering steam with the couple all set to tie the knot in Italy.
A source close to Virat Kohli has confirmed that Sachin Tendulkar and Yuvraj Singh are the only two cricketers who have been invited to the wedding by the Indian captain.
With the team currently playing against Sri Lanka, a lot of players would be on national duty.
However, the couple plan to host a lavish reception in Mumbai on 26th December, right before the team departs for the South Africa tour.
More details coming out about the wedding reveal that the two will have a typical Punjabi wedding in a resort in Tuscan.
A high security corridor has been thrown around the resort with entry strictly restricted to guests with invitation. Arrangements for a typically Punjabi wedding are reportedly being made by the wedding planner.
Professional bhangra dancers were seen entering the resort. The beats of drums and dhol-nagare came from the venue.
People at the ashram of Maharaj Anant Baba in Haridwar were tight-lipped about the whereabouts of their guru when News18 approached them, but discreet inquiries revealed he has indeed gone to Italy to preside over the Indian wedding of the decade and that it is happening on December 15 - and not December 12 as widely reported.
"Anushka was here a few days back. She came to meet guru ji. A team of three people then left the Dham on November 28 to do preparation for some functions. On December 2, baba ji flew out of Haridwar. He won't be back here until 15th as her wedding will be in Italy on that day," a top functionary there said.