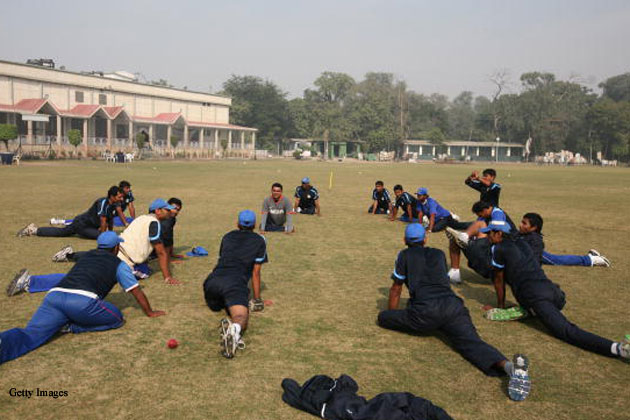 Bhubaneswar: The Odisha Cricket Association Saturday named all-rounder Biplab Samantray as captain of the one-day team for the Vijay Hazare Trophy East Zone League, 2012-13. The league matches will be held at Kolkata from February 14 to 23.
Odisha will take on Bengal in the opener at Jadavpur in Kolkata on February 14 followed by a match against Assam on February 16, Tripura on February 18 and Jharkhand on February 22.
The Team: Biplab Samantaray (C),Paresh Patel, Natraj Behera, Niranjan Behera, Gobinda Poddar (Vice Captain), Haladhar Das (WK), Subhrajit Sahu (WK),Basanta Mohanty, Alok Mangaraj, Deepak Behera, Bibhudutta Panda,Rakesh Mohnty, Lagnajit Samal,Jayanta Behera,Arabind Kumar Singh andAnkit Yadav.