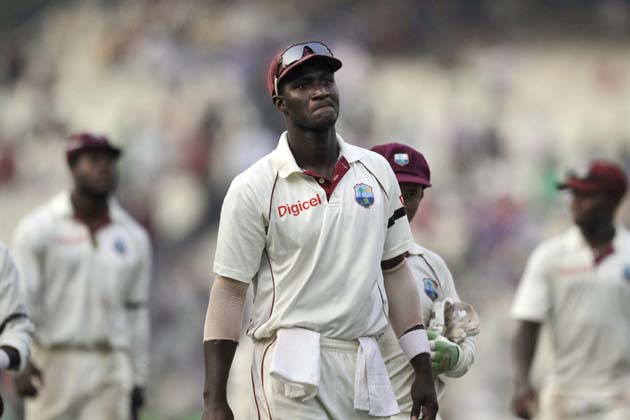 Port of Spain: West Indies captain Darren Sammy expects the Queen's Park Oval pitch here to produce a result in the second Test against Australia starting Sunday, but does not believe his team has the home advantage. "A lot of first class cricket has been played here and so far [there have been results] so we expect this pitch to be one that will have a victory," Sammy said ahead of the match.
"When we have played here it's been a little bit low as well so I think bowling straight would be the key. You have got to be accurate and that's what we will look to do. We have Fidel [Edwards] and [Kemar] Roach bowling quick and it they can be accurate like they were in Barbados and a few decisions that were close turn up in our favour [this time] it could be a different story."
Sammy was quick to dismiss the idea, however, that the Windies would enter the Test with an advantage because only former captain Ricky Ponting of the Australian side, had played at the ground before. Ponting scored a superb 206 in his only Test here nine years ago, when Australia won by 118 runs. "I don't think it's an edge because at the end of the day Australia have got a few experienced players in their line up like we saw how [Mike] Hussey came in in the last Test and [did] what he did," Sammy said.
"Australia over the years have been known as a fighting team. They have been winning so the team knows how to dig themselves out of a hole so that's what happened. We now have to be even smarter and come at them even harder and look to overcome them." Queen's Park has not been kind to the Windies over the years, providing them with just three wins in the last 12 Tests played at the ground over the last 14 years.