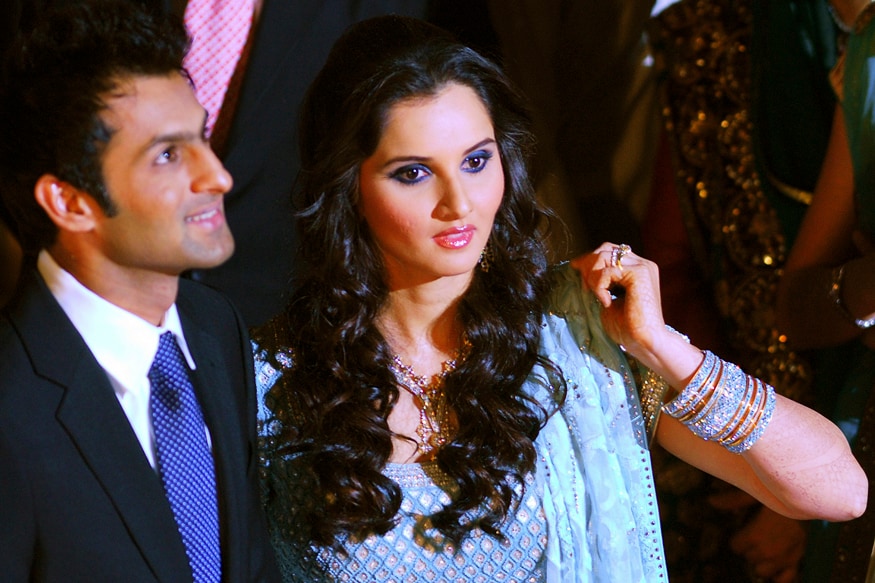 Former Pakistan captain Shoaib Malik has lashed out after a section of the Pakistani media claimed that he along with a few other Pakistan cricketers was seen partying and smoking shisha hours before the side's crucial encounter against India in Manchester.
What was expected to be a high-voltage clash turned into a one-sided affair as Pakistan surrendered to India by 89 runs (DLS method). Malik was dismissed for a first ball duck as Pakistan stumbled in the run chase. Soon after the loss, pictures and videos started circulating on social media which showed Malik, Imad Wasim and Wahab Riaz at a Manchester restaurant. The pictures were claimed to be taken on the eve of the game and among those seen in them was Malik's wife, Indian tennis star, Sania Mirza.
The pictures did not go down well with Malik who took to Twitter to express his anger. Clarifying that the photos were taken on June 13 and not the eve of the India-Pakistan encounter, he took aim at the media for spreading untruths.
When will Pak media be accountable for their credibility by our courts?!

Having served my country for +20 years in Intl Cricket, it's sad that I have to clarify things related to my personal life. The videos are from 13th June and not 15th

Details : https://t.co/Uky8LbgPHJ

— Shoaib Malik 🇵🇰 (@realshoaibmalik) June 17, 2019
He further also requested the fans and media to not drag his family into such matters.
On behalf of all athletes I would like to request media and people to maintain respect levels in regards to our families, who should not be dragged into petty discussions at will. It's not a nice thing to do

— Shoaib Malik 🇵🇰 (@realshoaibmalik) June 17, 2019
The Pakistan Cricket Board (PCB) also later quashed any such claim that the players violated curfew hours before the high-profile World Cup fixture against India.
"The cricketers did not violate their curfew," a PCB spokesperson told DawnNewsTV as quoted by the Dawn. "The videos and photographs that went viral (on social media) are from two days before the match. The day before the match against India, all the players were in their hotel rooms by curfew time."
Mirza was also bombarded with plenty of hate posts and got involved in a war of words first with a fan who had tagged her in a tweet (now deleted) which had the video of the players allegedly partying on June 15. Mirza also hit back at Veena Malik, a Pakistani actress, who questioned her about taking her new born son to the restaurant, a claim Mirza dismissed.
"That's the video you shot without asking us, disrespecting our privacy even though we had a child with us & got told off for doing so,& u came up with this crap?FYI 'outing' was dinner & yes ppl are allowed to eat if they lose a match!Bunch of fools!Try better content nxt time," Mirza wrote.
Veena,I hav not taken my kid to a sheesha place. Not that it's any of your or the rest of the world's business cause I think I care bout my son a lot more than anyone else does :) secondly I am not Pakistan cricket team's dietician nor am I their mother or principal or teacher https://t.co/R4lXSm794B

— Sania Mirza (@MirzaSania) June 17, 2019
To know when they sleep,wake up and eat ..

thank you for your concern though .. means a lot ✌🏽 https://t.co/R4lXSm794B

— Sania Mirza (@MirzaSania) June 17, 2019
With three defeats, one no result and just one win in five matches, Pakistan are languishing at ninth in the points table currently. Their next game is on Sunday (June 23) against South Africa at Lord's.