How India Must Plan ODI Future to Build Towards 2023 World Cup
Now that the World Cup is over, what does India need to do to make sure their ODI team continues to be strong? And ensure that by the time the next World Cup rolls along in 2023, there are no glaring weaknesses like this time. Sanjay Manjrekar analyses.
Updated: July 18, 2019, 9:27 AM IST
Since I was gung-ho about India's chances of winning the World Cup, it turned out like a very enjoyable film that ended abruptly. This is the harsh truth of sport. Just because one is emotionally invested in a team does not naturally result in that team winning.
Pakistan fans started dreaming of a repeat of 1992 when the first few matches followed a similar pattern to that memorable campaign under Imran Khan. But sport, as it mostly does, woke them up to the harsh reality - stop dreaming!
To be world champions, you must have a champion team. And what is a champion team? A team with no major weaknesses, or at least with fewer weaknesses than other teams in the same competition.
At this World Cup, India was a champion team with just one glaring weakness. And as luck would have it, both Rohit Sharma and Virat Kohli were dismissed early in the all-important semifinal, an uncommon occurrence these days. That resulted in this weakness being exposed - the middle order was India's Achilles heel and New Zealand exploited that expertly.
However, now that the World Cup is over, what does India need to do to make sure their ODI team continues to be strong? And ensure that by the time the next World Cup rolls along in 2023, there are no similar glaring weaknesses like this time. Here's how I see it from my vantage point.
Shikhar Dhawan should come back to full fitness shortly and take his rightful place at the top of the order. But an eye must be kept on his progress and performances in the next couple of years as he too is not getting any younger.
(Image Credits: AP)
Despite some scores at the top, but looking at his all format international career, I would not keep backing KL Rahul with the same gusto just because he looks to be such a classy player when in full form.
Every big score from Rahul seems to be followed by a string of low scores. Even at this World Cup, after a hundred against Sri Lanka in the last group game, in the semifinal he got out like a player who is out of form. With Rohit and Kohli already dismissed, this was the stage for him to give handsome returns on the long-term investment Indian cricket has made in him. More so, because he was back in form.
This is a pattern with Rahul. In 2017, after he got a hundred at Oval in the last Test against England, he looked scratchy against the West Indies on home pitches in the Test series that followed. Prithvi Shaw, on debut, looked streets ahead of him with regards to battling flow and general self-confidence.
The only time Rahul has been really consistent at the international level over a period of time was against Australia at home in 2017. But here again, he made six half-centuries in the four Tests, but didn't go past a hundred even once.
Essentially, he just can't seem to marry consistency with big scores and that's the only factor the selectors must look for in Rahul now. Not his potential, but just consistent, big scores.
It may seem harsh as these players have done their best, but it's time to move beyond Kedar Jadhav, Manish Pandey and Dinesh Karthik. We have seen them over a long enough period, and let's be honest, if they were really that good India would not have that soft underbelly.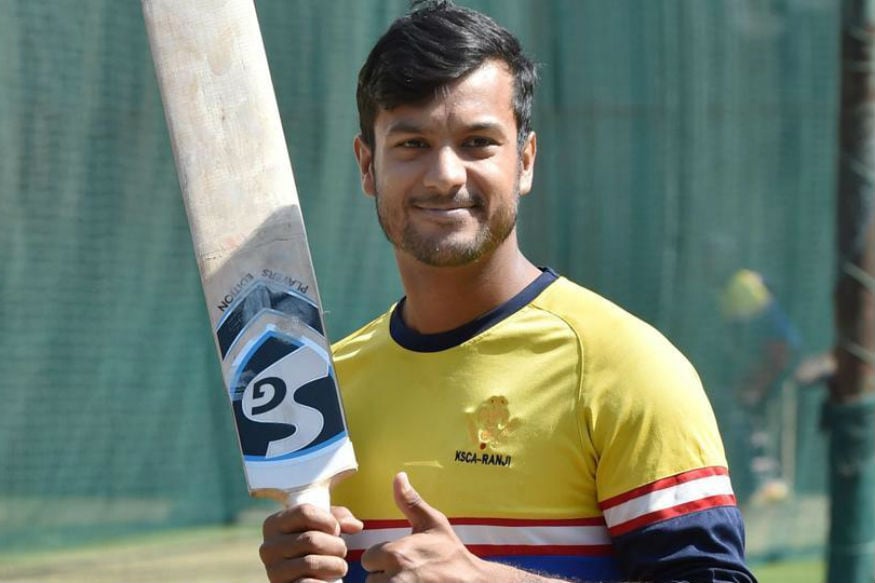 I would start investing in new stocks with the potential of long term, high returns. Players such as Mayank Agarwal, for instance.
Anyone who can get two 70s in his first two Tests, opening in Australia, against the red Kookaburra ball, has to be something special. He must be in India's ODI squad and the first chance you get, put him straight into the eleven.
Shreyas Iyer is the other batsman to back for a middle-order spot because among his traits is the ability to rotate strike even when there are five fielders inside the circle.
This quality has really deteriorated these days – a batsman's ability to pick singles at will. India desperately need another Kohli type batsman who can have a strike rate of above 90 without having to rely on boundaries. And as a bonus, Iyer also has the big game when needed.
The area Iyer needs work on is his defence against the new ball. If he comes in at 20/3, he must be able to ride that tide with a reasonable defence and get a little more organised in his mind. He could just try and ape Kohli's approach to make it simple for himself.
Shubhman Gill too has done enough to be drafted into India's plans and there are some other exciting talents coming through. I have a feeling the Indian middle order would be much stronger in 2023 than it was at this World Cup.
(Image Credits: ICC)
Bowling, Indian cricket's eternal worry, thankfully seems to be in a good place. As India's young players get fitter and stronger, a lot of them want to bowl pace. And with Jasprit Bumrah as the hero to look up to, this department is likely to be well stocked for a while.
This World Cup though has given us a glimpse of bowlers who need to be backed up with options. For me, they are Bhuvneshwar Kumar and Yuzuvendra Chahal. Both will be around for a while and deserve to be playing, but planning is about having players in queue behind the existing ones. I would make Shreyas Gopal stand behind Chahal and wait his turn. Gopal's batting is a real bonus.
After the defeat to England in the group stage, India discarded their winning formula of two years by breaking the Kuldeep Yadav & Chahal pairing, bringing Ravindra Jadeja into the mix for his economical bowling and his batting ability in the lower order.
Chahal and Kuldeep were game changers for India consistently and that strength should not be discarded easily. India won a lot of ODIs in the last two years not because their bowlers were economical, but because they were taking wickets.
Jadeja had a great semifinal and if not for him, India would have lost quite badly. And this would have done some damage to their brand as one of the world's premier ODI outfits.
Obviously, this performance will ensure Jadeja has a consistent run in ODI Cricket in the near future. However, he can't be the Jadeja India had for 134 One-Day Internationals before he was dropped after the 2017 Champions Trophy. In those 134 ODIs till that defeat to Pakistan, Jadeja had made 1903 runs at an average of 31.71 with 10 half-centuries and had taken 130 wickets at an average of 35.39, which isn't too bad.
Jadeja along with Ashwin were dropped to introduce Kuldeep and Chahal, and India's winning graph started going upwards. Why? Because they were wicket-takers and not merely economical and often sealed the game in the middle overs by striking regularly. Hopefully, his heroics at Old Trafford triggers a new ODI career trajectory for Jadeja to match his current Test match exploits.
---
---
Team Rankings
Rank
Team
Points
Rating
1
New Zealand
3198
118
2
India
3765
118
3
Australia
3498
113
4
England
4326
106
5
South Africa
2499
96
FULL Ranking
Rank
Team
Points
Rating
1
England
5405
123
2
India
6102
117
3
New Zealand
3716
116
4
Australia
4344
111
5
South Africa
3345
108
FULL Ranking
Rank
Team
Points
Rating
1
England
6877
275
2
Australia
6800
272
3
India
10186
268
4
Pakistan
7516
259
5
South Africa
5047
252
FULL Ranking