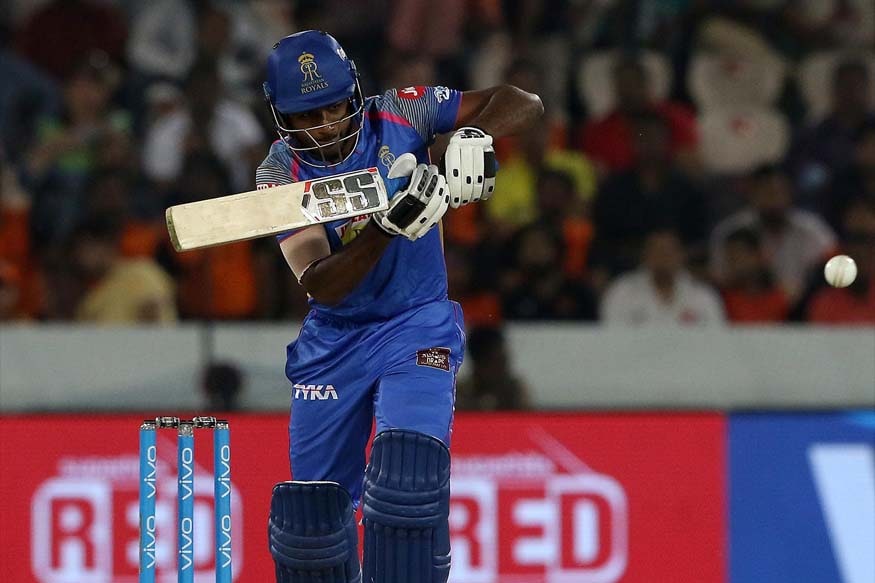 Since they have returned from their suspension the Rajasthan Royals have won two of their three games, and in one have posted what is the highest score this season so far. The Royals scored 217 against the Royal Challengers Bangalore in the last match, with Sanju Samson (92*) getting the bulk of the runs.

The Royals, in their three innings so far have totally scored 470 runs, with Samson being the only one who has scored more than 50.

Samson, who has been the pick of the batsmen for the Royals, has scored a total of 178 runs, which is close to 40% of the total runs the team has scored.

Samson's tally is also almost double their second most successful batsman so far, captain Ajinkya Rahane who has scored 94 runs in three innings.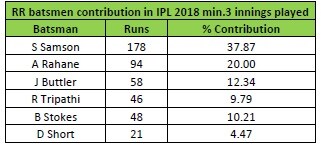 The Rajasthan Royals are also the only team who have got just one half-centurion among their ranks, even if the tournament is in its early stages now.

Against the Dinesh Karthik-led Kolkata Knight Riders, who have the most successful spinners in the IPL so far, the Royals will definitely need more than just Sanju Samson to stand up and be counted if they are to get a positive result.


First Published: April 19, 2018, 7:50 AM IST