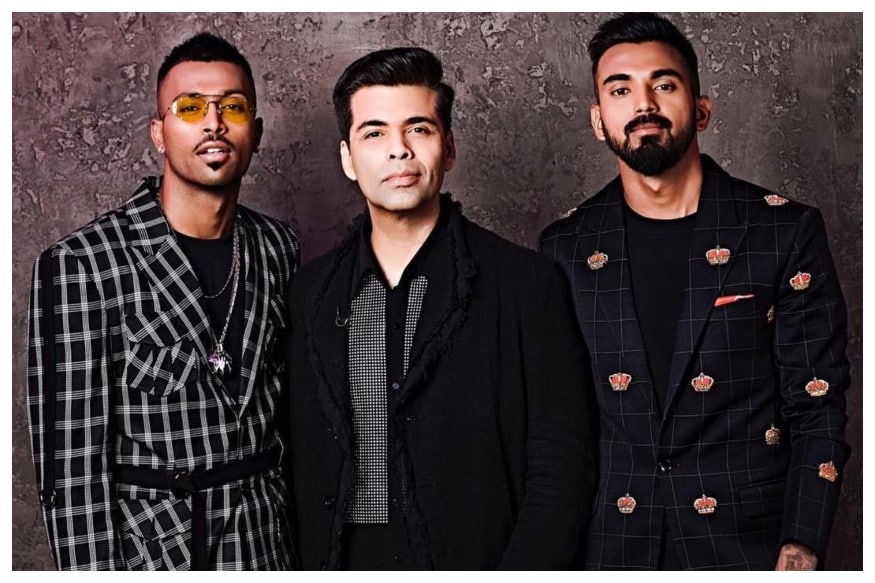 There are many troubling questions that the controversy over what Hardik Pandya and KL Rahul said on the programme Koffee With Karan raises, and the chief of them is: What did they actually say?
Seriously, we saw the show on YouTube several times, during which the site threw up many helpful pop-ups for more sleazy sites based on the unbeatable algorithmic logic that anyone watching Koffee With Karan show that many times would be readily up for more shady stuff. Sorry for digressing.
But even after seeing the particular episode we couldn't make up our mind over what was said that was so damaging for Pandya and Rahul to be handed a suspension (which has been provisionally lifted). Probably, the COA has documentary evidence to prove the two had gone to the show with sandpaper in their pants.
Sure, Pandya's words were obnoxious and tasteless. But compared to what the Australian players in their heydays used to come up with for sledging, this would mostly fall under convivial banter.
At any rate, India is a country where we have had elected MLAs watching porn in legislatures, and one of them when caught offered the defence --- we promise we are not making this up --- "I was looking for a bride for my son."
As far as what Rahul said, well, we can say this much with confidence: they were certainly less controversial than his batting in Australia.
Anyway, we have prepared a quick Q and A on the subject in a bid to show that when it comes to being irresponsible we can match Pandya, COA, and the BCCI.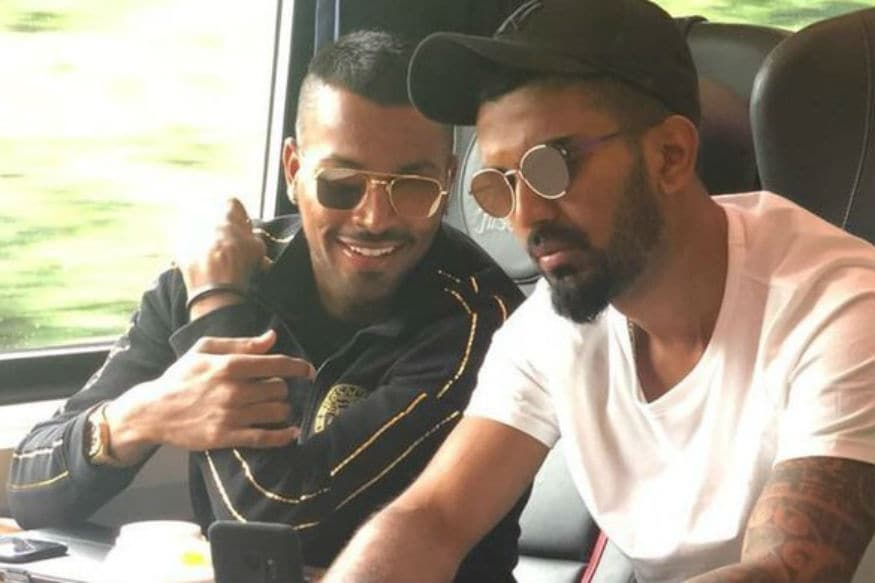 Q: Tell us the genesis of the controversy?
Ans: Pandya and Rahul were invited to the show Koffee with Karan, as they are two young cricketers who have shown plenty of promise on Instagram.
Koffee With Karan is a show where director-producer Karan Johar, in posh accent, deals in Dada Kondke jokes. It is a show where there is plenty of double entendre stuff, high-pitched laughter, puerile comments on body parts, especially women's, and a general air of irresponsibility. There may or may not be drugs involved. Basically, the show is (if you are a male) your high school locker-room stuff with ad breaks.
Pandya and Rahul, as you would expect young men with large tattoos, spoke unthinkingly in that episode. They made plenty of nonsensical comments about women.
Somebody in the BCCI/COA watched the programme and duly gave the marching orders to the duo.
Q: Isn't it troubling state of affairs?
Ans: Exactly. Somebody grown up in the BCCI/COA had actually watched the programme is the real troubling part. That show is clearly not meant for people whose puberty is at least a decade old.
Q: Pandya apparently talked of losing his virginity and coming home and telling his folks about the same?
Ans: Yes. What this shows is that it is high time that the BCCI conducts behavioural counselling and sensitising programmes, if not to players, but at least to their parents. Pandya's parents emerged in more disturbing light than him in that programme.
In India, men don't discuss stuff like virginity with their parents. And parents, bless them, don't ever believe that their sons are ever capable of doing anything that would lead to losing virginity. Most Indian parents are probably under the belief that their sons get progeny through some kind of divine photosynthesis.
Q: What is the position of the BCCI in this matter?
Ans: The BCCI, for its part, has suggested the setting up of on ombudsman to decide on the matter. Once the meaning of ombudsman is figured out further course of action in the matter will be decided.
Ombudsman, for the record, is the Swedish equivalent of laughter emoji. We don't know about others, but every time the word ombudsman comes up we giggle uncontrollably. No good has come out of any ombudsman anywhere in the world.
For what it is worth, the BCCI's soft signal in the matter is: We have no clue.
Q: Coming back to COA, it first suspended the duo and is now conducting an inquiry. The order seems wrong, no?
Ans: In cricket, it is an accepted technique. Changing the order is something all teams do. It is fair to assume that the COA used suspension as a 'floater' and pushed it up the order. To be fair to it, the COA did not use suspension at all in small matters like the sexual harassment allegations against its CEO a few months ago.
Q: Okay, why is the inquiry taking so long?
Ans: You have to understand that the COA has the monumental task of figuring out what is there to inquire in the first place. That is why it has provisionally lifted the suspension on the two players and but would still continue to hold the inquiry. The inquiry may even continue long after Pandya and Rahul have retired from the game.
Seriously, this is not Rafale deal or something that needs close study. If the COA needs an inquiry to decide on something said on a publicly-aired television programme, we have to believe that the COA is peopled by guys with single-digit IQ, which of course means they have what it takes to be, well, participants in Koffee With Karan show.
Q: You are scathing on the COA. Has it not done anything for Indian cricket?
Ans: To be honest, the COA has pulled off something that was unthinkable just a year ago: Make many of us look back at the undemocratic era of Dalmiya and Srinivasan wistfully.
That sure takes some doing.