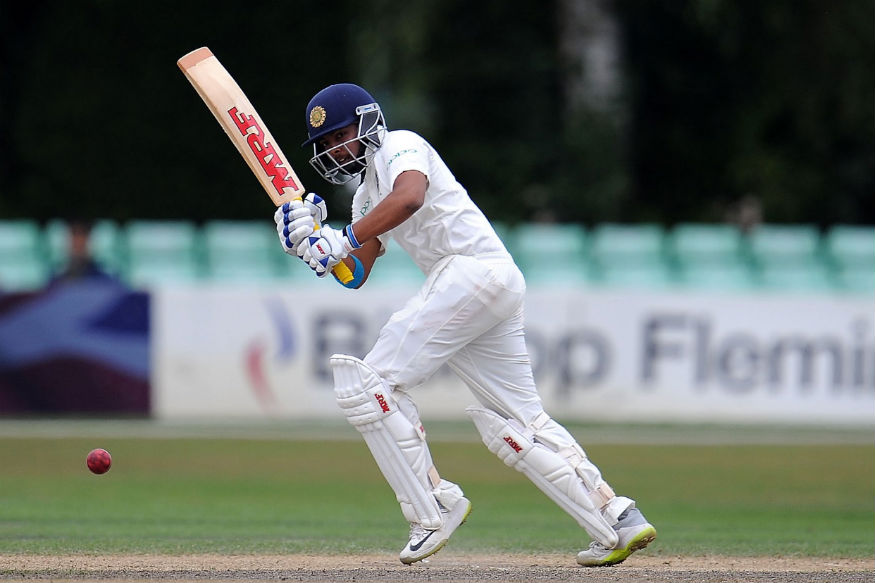 An eight-year old tweet by veteran Mumbai-based cricket journalist Makarand Waingankar was making the rounds on social media on Wednesday. In a remarkably prescient post, Waingankar observed on 18 May, 2010 to "watch out" for a 10-year old boy called Prithvi Shaw who was "dealing in hundreds and double hundreds", signing off by calling him an "Amazing kid".




Watch out for 10 year old Bengali boy Prithvi Shaw from Mum who is dealing in hundreds and double hundreds. Amazing kid.


— Makarand Waingankar (@wmakarand) May 18, 2010

That "Amazing Kid" is now within touching distance of earning an India cap. Over the last few years, young Prithvi's rapid rise through the ranks has been one of the more incredible stories in Indian cricket. The 14-year-old who smashed 546 runs off 330 balls in Harris Shield – a then record score in organised cricket – has gone on to lead India to an Under-19 World Cup title and making runs by the bucketful for Mumbai in First-Class cricket and for India 'A'.

Waingankar wasn't the only one in Mumbai circles to notice Prithvi's prodigious talent. Sachin Tendulkar, already an international superstar when Prithvi started to take his first steps in the game, recalled watching him as an eight-year old on the recommendation of a friend.

"Ten years ago, one of my friends asked me to take a look at a young Prithvi," Tendulkar said in a live interaction with fans on his app 100MB. "He asked me analyse his game and see if there anything he could work on. I had a session with him and gave couple of pointers on how to improve his game. I told my friend later that he is going to go on and play for India."

"I asked him not change his grip or stance, irrespective of any future instructions from his coaches. If anyone asks him to do so, tell them to come talk to me. Coaching is good, but overcooking a player with tweaks is not."

Prithvi's guide and mentor through this time has been his father Pankaj. Ever since Prithvi lost his mother at the age of 4, Shaw Sr. has played a key role in shaping Prithvi's career. He shut his business down to focus on his young son's cricket, dropping and picking him every day from the academy – the Middle Income Group Cricket club (MIG). This meant a daily travel of more than three hours daily to reach the ground at 7 am.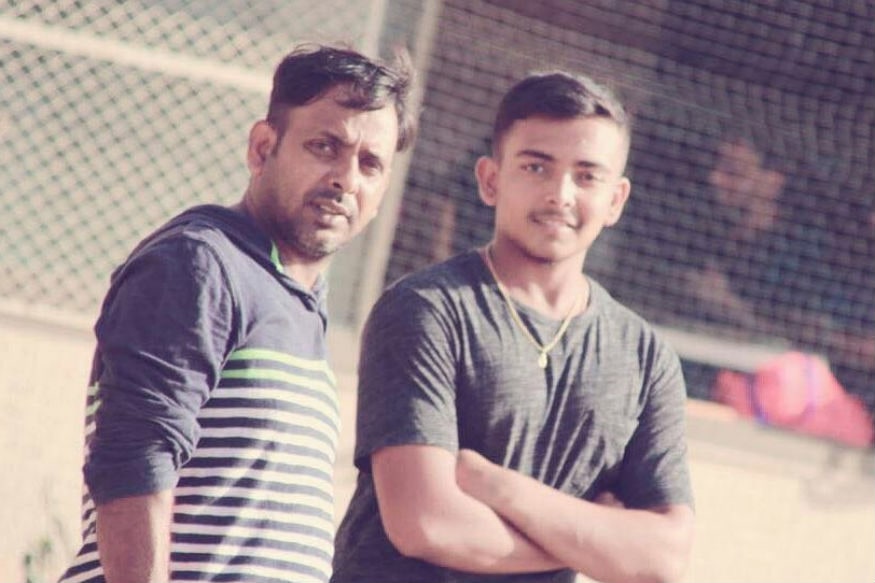 A file photo of Prithvi Shaw with father Pankaj. (Twitter/ Prithvi Shaw)

"I am extremely happy, I had no such expectations," Pankaj told CricketNext after news of Prithvi's selection filtered through. "I haven't been able to had a word with him as I was out last night and came back a bit late but he doesn't need my advice now, he is a grown up. He has been playing well and I hope he continues playing the same way."

"I would like to thank all the coaches who have worked with Prithvi over the years and also many people who have prayed for his success. I want them to keep praying for Prithvi."

Already, Prithvi has quite a few remarkable feats to his name. He became the second youngest player – after Tendulkar – to score a century for Mumbai, achieving the feat on his Ranji debut at the age of 17. In his first seven first class games, he scored five centuries and already has 1418 runs in 14 first class matches at a remarkable average of 56.72. He has also shown the same level of consistency for India 'A', making centuries at home and also in England – aggregating 603 runs in 10 innings.



After captaining the Indian U-19 team to the World Cup title in February, Prithvi made quite a splash when introduced to the top of the order by the struggling Delhi Daredevils on his IPL debut, making 245 runs in 9 innings at a strike rate in excess of 150. Pravin Amre, who was one of the coaches for the Daredevils and is known to have a keen eye for talent, fully endorsed the decision to include Prithvi in the Test team, saying it would be a great learning experience for the young star.

"He (Prithvi) was always a special talent, everyone in Mumbai circuits admired him from a very young age and his records speak for himself," Amre told CricketNext. "Test call-up is always a special moment for any player. I think he will do well in the format."

"I am sure the selectors and the team management must have had a word with him, he will learn a lot in the Indian dressing room. It is difficult to straight away walk into this Indian team, selectors have given him a chance to settle down. He will have to justify his selection by performing if the chance arrives, he will have to work even harder now and get better." "Working hard" has never been a problem for Prithvi. Just ask Pankaj. His young son is on the verge of making Sachin Tendulkar's prophecy come true.

First Published: August 24, 2018, 6:19 AM IST