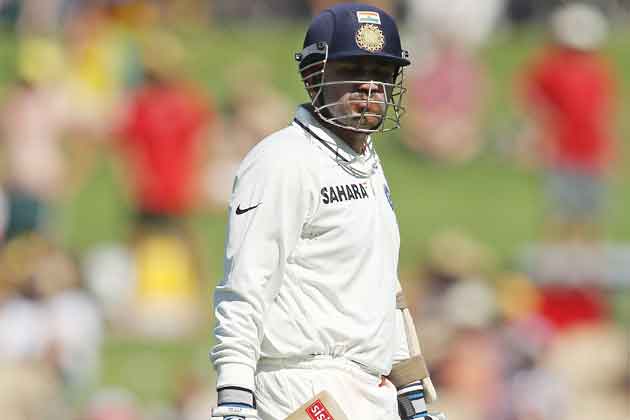 Virender Sehwag has had a poor tournament, out either slashing or poking outside off stump. In this innings, he found a new way to get out.
First ball of the sixth over, bowled by Peter Siddle, Sehwag somehow managed to dig out a low-dipping full toss back to the bowler. It was a harmless delivery, the attempted yorker gone wrong, and Sehwag looked to work it past midwicket. Instead, the ball looped off the leading edge to Siddle's right side and he plucked it with one hand.
Sehwag didn't know what to make of his latest disappointment. It takes some skill to get out like that.