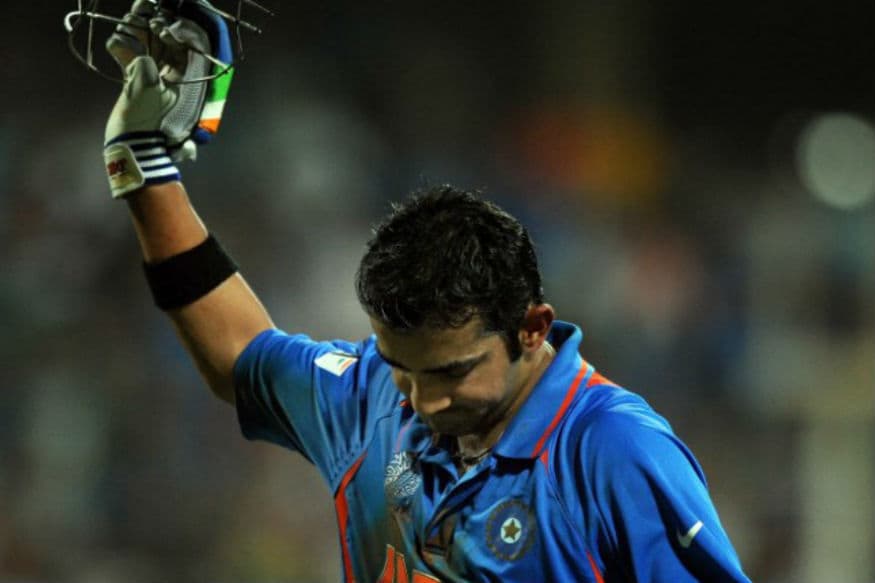 It's been a few years since I visited your profile page. And I had almost forgotten what your Test average was. I was surprised when I saw it wasn't 45. Who would have thought that it's only 41.95?

Decimal points are important with Gambhir. You'd expect him to tell you his average down to the last decimal point. No approximations.

Gambhir remembers. You always get the impression he does. A duel. A decimal. A defeat. Delhi. Delhi Daredevils.

Gambhir rarely minces words, you think he remembers because he will remind you he hasn't forgotten. He tends to say things most Indian cricketers don't. He is far from copybook. He tends to write things most Indian cricketers don't. With him, you can be sure there is no ghostwriter. There is a peculiarity, almost an oddness in his writing that makes it refreshing.

His writing will swing between strange observations and excessive bonhomie with one of his KKR mates. Perhaps, because KKR was one team, more than any he played for, that was his own – he helmed it, he drove it, he flew it, he flew with it. He embraced KKR as KKR and Kolkata embraced him, firmly. There was never any ambiguity, just as there was an abundance of ambiguity with his previous franchise.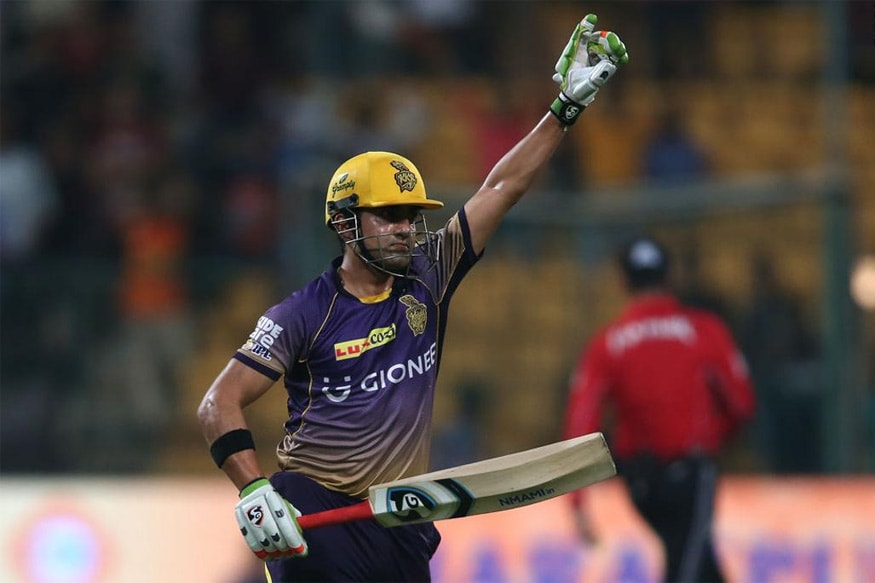 A franchise so clueless, it didn't know who its captain or opener ought to be then; a franchise so clueless, it doesn't know its name. From that cluelessness, Gambhir straddled KKR. Yet he never forgot, should he? But he returned, should he have? A nameless, faceless franchise can only fasten a cricketer's decline. Gambhir's return, did just that.

It seems so long, it's easy to forget, somewhere in-between when Gambhir moved franchises, he moved mountains for India. In his retirement documentary, Gambhir has reminded us that he was there in 2007 and 2011. Top scorer. In those two World Cup triumphs. Why? Because you may have forgotten.

In MSD's feature film, we were reminded of Gambhir's dismissal in the 2011 World Cup Final.

In 2012, in Australia, Gambhir was in the batting form of his life. Gambhir was also in the speaking form of his life. He questioned an Indian chase. He questioned Dhoni's tactics. He questioned Dhoni.

In two consecutive games, Gambhir was dismissed in the 90s – 92(111) and 91(106). In two consecutive games, Dhoni was there at the end. Unbeaten with 44(58) and 58(69). The first match was won with two balls to spare, the second was a last ball finish.

"We shouldn't have taken the game to the 50th over. That's my personal observation. I know it's always easier to talk when you are in the dressing room and it's always tough in the middle, but my personal observation is we shouldn't have let this game go into the last over" – Gautam Gambhir

"In the previous matches, we left it for the lower order batsmen. Yeah, we should have finished the previous game in the 48th over. When you are chasing it is very important to take it to the end." – MS Dhoni




On April 2, 2011, in the World Cup Finals, Gambhir made 97(122). India won with ten balls to spare. Dhoni unbeaten 91(79).

In all three ODIs, Gambhir was the highest scoring Indian batsman. On all three occasions, Dhoni was unbeaten at the end. In two out of the three ODIs, Dhoni was Man of the match. Gambhir in spite of his highest score was Man of the match in only one game.

Gambhir's fourth score in the 90s (90 off 84 balls) in an ODI was against Bangladesh. Dhoni did not bat that day. Suresh Raina won that match with 116 (107).

Gambhir last played an ODI in 2013. He played his last Test in 2016. Dhoni retired from Test cricket in 2014.

*****

"To me, he is the best opener India has had since Gavaskar." – Virender Sehwag, April 2009.

After saving the Napier Test with 137 (436 balls, 643 minutes). After India's push for a win in Wellington with 167 (257 balls, 352 minutes).

"Having come from my favourite player it means a lot to me" – Gautam Gambhir, April 2009.

Once upon a time, Sehwag-Gambhir were like Sehwag-Gambhir. You couldn't compare them, not on the field, not off it. Their sound bites were like love bites. Their batting had bite. God and Sachin's hand rested upon them. When the greats failed to read Mendis and Murali in 2008, these two did their thing as if it were just another Ranji home game.

Gautam Gambhir inside out, carving a spinner, because it was meant to be. Gautam Gambhir running himself out, because it was meant to be. Gautam Gambhir leaving his pads on for posterity, because it was meant to be. Gautam Gambhir talking without a pause, for there is so much to be said before the commercial break.

*****

It's almost uncanny that Gambhir led a group of what-if-Indian cricketers at KKR. That he led the likes of Yusuf Pathan, Robin Uthappa, Manish Pandey and Piyush Chawla to two IPL trophies amongst them says something about him as a leader of men.

Perhaps, Gambhir never stopped believing in someone like Yusuf, because he never stopped believing in himself.

After the first IPL, we wondered what Australia would've been like under Shane Warne. Begs the question, after those twin IPL wins, what India would've been like under Gautam Gambhir?

One thing's for sure, we wouldn't have ever had to wait for a last-ball six.

***

Here's to a rare Indian cricketer, who found it possible to be thoughtful yet not passive.

(Gaurav Sethi branded Bored Cricket Crazy Indians (BCC!) to bring bloggers together. He also branded Che Pujara, Jatman and Thank You Sachin! – as a cartoon, before it became a farewell cry. He used to work on brands. Now he works on himself. He tweets at @BoredCricket)

First Published: December 6, 2018, 8:06 AM IST