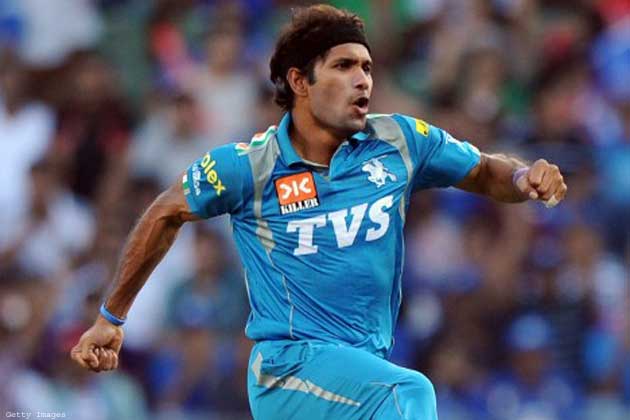 Bengal and India pace bowler Ashok Dinda on Wednesday recorded the tenth-best innings bowling figures in Duleep Trophy history by taking seven of the eight South Zone wickets to fall on the final day in Visakhapatnam. Speaking to Cricketnext after bagging the Man-of-the-Match award as East Zone progressed to the Duleep Trophy final to try and defend their title against North Zone starting Sunday, Dinda expressed confidence that this extension of good form would earn him a maiden Test call-up next month.
"Obviously I'm delighted to have snapped up a bagful of wickets against South Zone. They're a good team which has some quality batsmen and it's a good feeling to have got the better of them. I did exceedingly well in the last season with 60 wicket in nine matches and wanted to carry my form, rhythm and momentum in the new season. I'm glad I've started on a bright note," he said.
Finishing as the highest wicket-taker in the last domestic season earned Dinda a recall to India's limited-overs squads in 2012 and he was hopeful that his haul of 7 for 26 would boost his chances of making the Test squad to face England in November. "It's every cricketer's dream to don the white flannels for his country and I'm no exception. I'm definitely anticipating a place in the Test team after my sparkling showing in the last season and my rich haul of wickets against South Zone," he said. "It'll be a dream come true for me and I assure you that I shall leave no stone unturned playing for the country. The longer format is my most preferred one and I love the challenge of testing my skills, vigour and patience in this format."
Having bowled out East Zone for 215 in their second innings, South needed 239 to win the match. But Dinda proceeded to ruin any such plans with an exemplary spell of 11-5-20-7. He admitted that once the seventh wicket fell, that of South captain R Vinay Kumar, taking all ten crossed his mind. "When I took that wicket, I did think that I stood a chance to pick all ten but credit to rest of the batsmen that they didn't let it happen. They were quivering while facing me and went into the defensive mode against me," said Dinda.
Dinda did not single out a particular wicket which gave him the most satisfaction, even though his scalps included Abhinav Mukund, Robin Uthappa and Manish Pandey. "I relish taking wickets and I enjoyed all the wickets I nailed. South Zone has a strong batting line-up and even Vinay Kumar is no mug with the bat. He scored a half-century against us in the first innings so all seven wickets are equally dear to me," he said.
Dinda has acquired a reputation on the domestic circuit of being a bowler capable of sending down long spells without tiring, an aspect of his game which Sourav Ganguly has praised when talking of Dinda's ability to do well for India. The 28-year-old said staying fit was a major priority for him. "Fitness is paramount for a fast bowler. I pitch in a lot of hours on a daily basis working diligently on my fitness. In order to bowl long spells, one needs to have oodles of energy and skills. The energy and stamina come with a lot of hard work so along with skills, fitness is equally crucial for the longevity. I thoroughly enjoy bowling long spells. It gives me immense satisfaction to steam in unswervingly for my team."