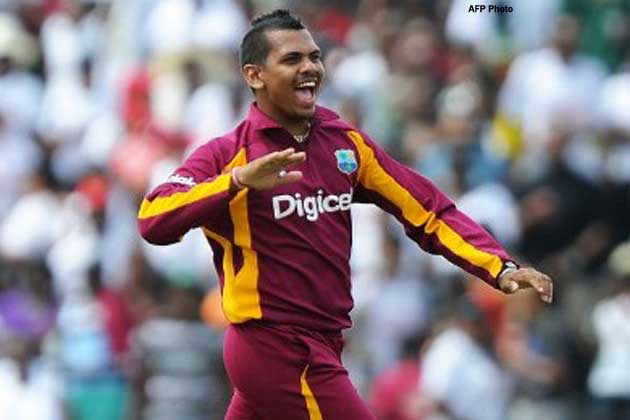 Almost four years ago, I sat in amazement at the Sinhalese Cricket Ground in Colombo watching Ajantha Mendis bamboozle the greatest Indian batting quarter ever. Watching Mendis flummox Rahul Dravid, Sachin Tendulkar, Sourav Ganguly and VVS Laxman was riveting, and arguably the most engaging performance by a spinner since Shane Warne. There he was, slipping in his wicked, middle-finger-flicked googlies silently between top-spinners and various cutters to a top six that included some of the finest players of spin. By the end of that 2-1 series victory Mendis had 26 wickets, the best for a debutant in a three-match series.
Tomorrow, another unorthodox spinner could be in line to make his Test debut against England at Edgbaston, with plenty of buzz around him. Like Mendis before he was ushered into Sri Lanka's Test XI, Sunil Narine, the 24-year-old West Indian mystery-spinner, is coming off a stellar run in limited-overs cricket. He was the player of the tournament in the recent IPL season, spinning Kolkata Knight Riders to the title with 24 wickets at an astounding economy rate of 5.47. More pertinently, he had Australia in a fix during an ODI series that West Indies tied before IPL 5. Tongues are wagging, pundits are prophesying and those who have faced Narine – even his Kolkata captain Gautam Gambhir recently admitted he hadn't figured him out after six weeks in the nets – have spoken of the impact he can have in Test cricket. Not since Mendis played his first Test at the SSC in July 2008 has a Test debut been so keenly anticipated.
So far in his 10-match international limited-overs career, as well as in Twenty20 cricket for Trinidad & Tobago in the IPL and Champions League, Narine's ability to spin the ball sharply both ways, allied by a high trajectory and smart changes of pace has made life tough for opposition batsmen who failed to read the ball out of his fingers. His limited-overs numbers – both international and domestic – are remarkable, but Narine has had much success in his short four-day cricket career. In six first-class matches he has taken 34 wickets at an average of 11.88 – it must be mentioned that a career-best haul of 8 for 17 came against a collegiate team – and he has even opened the bowling for T&T, most recently taking ten wickets in a match against Windward Islands.
Narine is not a certified starter for the third Test, but playing him will be tempting considering the series has been lost and Shane Shillingford's offspin has been easily played. The coach Ottis Gibson talked of the fact that Narine has never played in England and the decision not to play Narine in the two-day practice game against Leicestershire suggests West Indies are wary of throwing him into the deep end in alien conditions. There is also the fatigue factor, considering Narine has played a lot of cricket this season. But by the same regards England have never faced Narine, so there would be an element of surprise. World-class spinners have always had a hold on certain batsmen and teams - just ask the English how much they worry about getting dominated by blonde wrist spinners and unorthodox doosras, especially those pitched on leg stump. Considering the way they were torn apart by Saeed Ajmal and Abdur Rehman in the UAE earlier this year, England's batsmen appear susceptible to quality and somewhat unorthodox spin. What Narine brings to the table is unorthodoxy, and Viv Richards reckoned West Indies may even have won the Test series in England had Narine been available form the start.
Narine's version of the carom ball/knuckle ball/flicked delivery is pushed out of his hand by his index and middle finger, and after pitching spins away. He delivers the ball with a high arm action and gets good speed off the surface, which makes it tough for batsmen to read. Picking his deliveries are one thing, but scoring runs off them is a different proposition. On the basis of his brief international and IPL exploits, and judging by what international coaches and batsmen have said, Narine appears to have more variety than Mendis and is more accurate.
Four years on from his stunning debut Test series, Mendis remains on the sidelines. Injuries played their part, but it was more because extensive video footage allowed batsmen to analyze his bowling. The Indians improved hugely against him, and when he played Tests against them the second time around Mendis was comfortably negotiated, even dominated. In England last summer, Mendis lacked bounce and managed one wicket at 66.00 in the one Test he played. He then played for Somerset, without anything of note, and has since faded away from the international scene. Currently he is not a part of Sri Lanka's immediate plans, even in limited-overs cricket.
Narine may not debut tomorrow, but if he does, there will be plenty watching with interest: not just about how he performs over five days, but whether he manages to hold up against the rigors of international cricket and live up to the early hype.