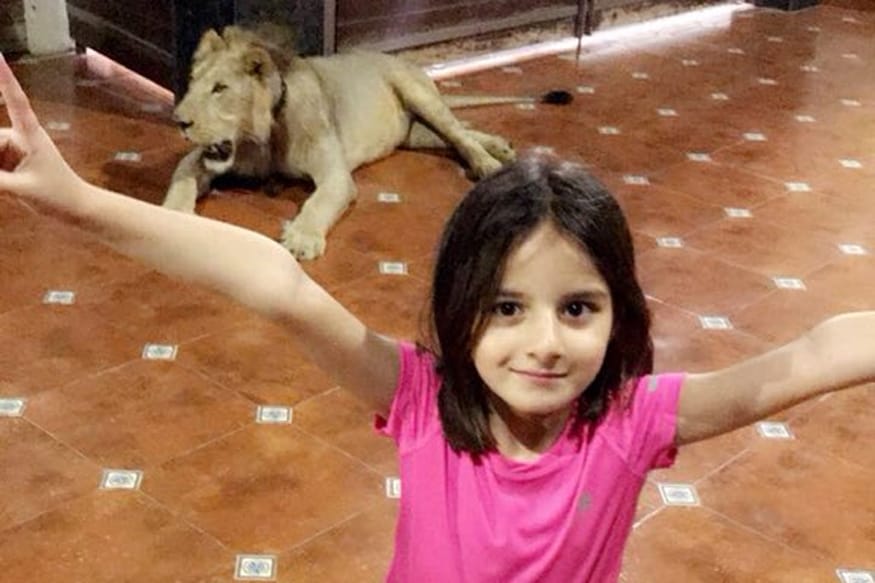 Over the years, Shahid Afridi's outstretched arms every time he celebrated dismissing an opposition batsman had become a trademark style of the former Pakistan skipper. And now, even his daughter has taken a liking to the swagger-filled celebration. Afridi took to social media to post a picture of his daughter rejoicing like him and said that it was the best feeling in the world.
The post also spoke about how one should care about animals as Afridi is seen feeding milk to a deer. Interestingly, in the picture where his daughter is seen celebrating, there is a lion in the background.
Great to spend time with loved ones. Best feeling in the world to have my daughter copy my wicket taking celebrations. And yes don't forget to take care of animals, they too deserve our love and care :) pic.twitter.com/CKPhZd0BGD

— Shahid Afridi (@SAfridiOfficial) June 9, 2018
Afridi last played for the World XI against West Indies in a charity T20 match at the Lord's. He declared that it was his last match in international cricket. Afridi was captaining the World XI side against the West Indies, as they lost by 72 runs.
The charity match was organised to raise funds and rebuild the cricket stadium in Anguilla and Dominica damaged by hurricanes Irma and Maria that swept through the Caribbean in September 2017.
During the course of the match, former England skipper Nasser Hussain, was on the ground as a commentator and asked Afridi about any plans of a change in his decision — to retire.
Hussain could not help laugh while sharing the light-hearted moment with Afridi. The Pakistani cricketer responded to the former England skipper saying: "No, that's it. You can see my situation with the injury."
The former Pakistani cricketer, who amassed more than 11,000 runs alongside taking 541 wickets in international cricket was handed the role of captaincy for the charity match after England's Eoin Morgan was ruled out due to a broken finger. Afridi scored 11 and took a wicket.
Afridi also donated USD 20,000 to the Hurricane relief fund from his foundation, while the rest of the players donated their match fees to the charity.