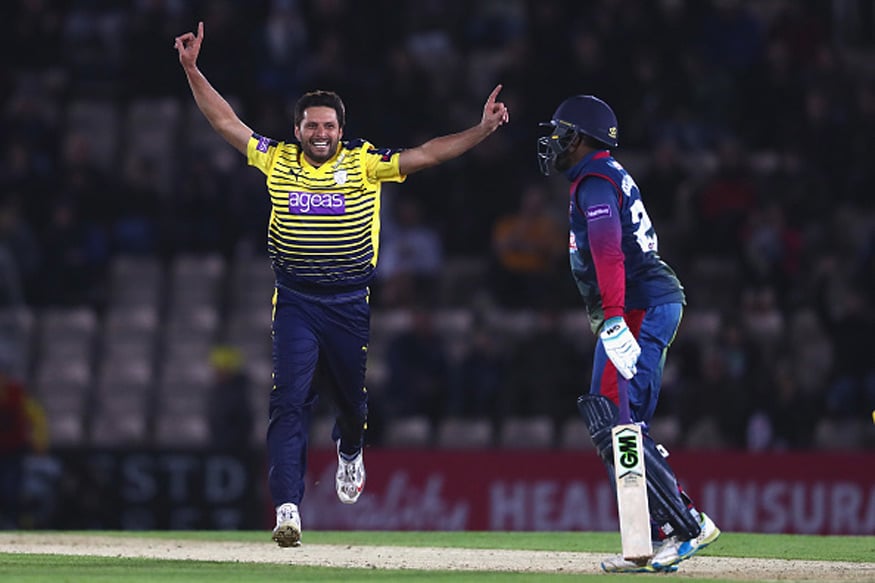 Karachi: Former Pakistan captain Shahid Afridi has hinted that his international career is all but over and said he now just wants to turn freelance cricketer and enjoy playing in different leagues around the world.

"I have played all the cricket I wanted too and now I just want to focus and enjoy playing in the leagues," Afridi told the reporters at a function at the Karachi University campus.

The flamboyant all-rounder has not been selected in the national team since he led Pakistan in their disappointing Asia Cup and W0orld T20 campaigns last year after which he quit captaincy.


Although there has been lot of speculation on whether the Pakistan Cricket Board (PCB) will give Afridi a chance to play a farewell match, the cricketer appears to have accepted that he might have played his final game for the country.


The all-rounder who is now busy with his foundation and charity work, however, backed wicketkeeper-batsman Sarfaraz Ahmed to be made Pakistan captain in all three formats.

Backing Sarfaraz, Afridi said Pakistan needed a fighting captain like him.

"In the end it is the decision of the board who they appoint as captain, but if they want him to lead in all three formats it will be good for Pakistan cricket," he said.

"I think he has the ability to do well as captain and lead the team. I would support him wholeheartedly."


Afridi also backed PCB's efforts to convince international teams to tour Pakistan again.


"I think the visit of Giles Clarke is a good sign and it gives out the message that the security situation and law and order in our country is now better," Afridi said.

"I think if we have the Pakistan Super League final in Pakistan and it will also give out a positive message. But I would like to see PSL matches being held all over the major cricket centres in the country," he stated.

First Published: January 31, 2017, 9:13 AM IST