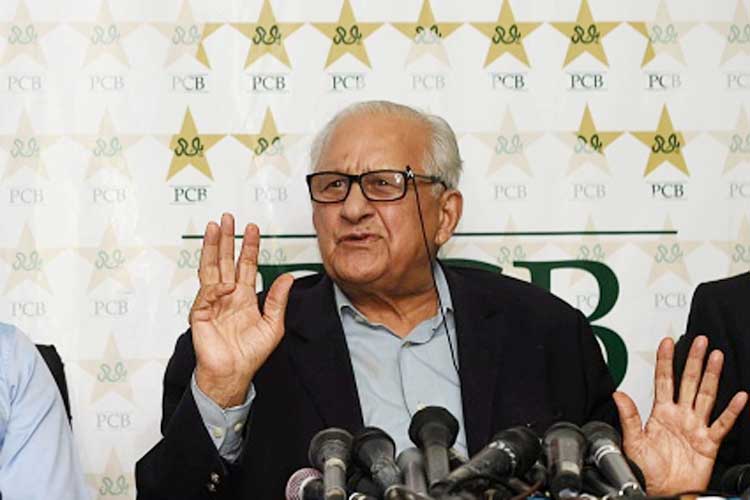 Karachi: Pakistan Cricket Board Chairman Shaharyar Khan today indicated that the PCB is yet to decide on the nature of legal recourse it would take against the BCCI for not honouring a MoU to play bilateral series.
Khan that it would take about a month for the PCB to decide what kind of legal recourse it would adopt against the BCCI for not honouring the MoU signed between them in 2014. He said the Board will take a decision after taking advice from its legal team.
"We might appoint a international barrister, a QC to advise us on our next step. But we have options of filing a case with either the Dispute Resolutions Committee of the International Cricket Council (ICC), the International Court of Arbitration for Sports or in an international court of law," Khan told PTI here today.
Khan said that the ongoing changes in the BCCI due to the Indian Supreme Court case will not deter the PCB from pursuing its legal course of action against the Indian Board.
"What is happening in the BCCI is there internal matter.
But the PCB has decided that it must be compensated by either cricket matches or money for the losses it has suffered due to the BCCI not honouring the MoU signed between the two Boards in 2014," he said.
He said the PCB had faced losses of revenues in excess of USD 100 million due to the BCCI not honouring the MoU.
"We have consulted top legal experts and they have told us the MoU signifies an intent and a contract," he added.
The PCB chief said that Pakistan had been deprived of the chance to play two series due to the BCCI's refusal for bilateral cricket.
"Under the MoU, the two Boards are to play six series four of which we will host between 2015 and 2023. Even before the MoU they owed us a home series for the Test tour we made to India in 2007," he said.
Khan said given his diplomatic experience and knowhow of how Indo-Pak relations work, he was not very hopeful of any cricket taking place between the two countries this year.
"That is why we have now decided to pursue this matter legally. Because we have suffered financially and we need funds."