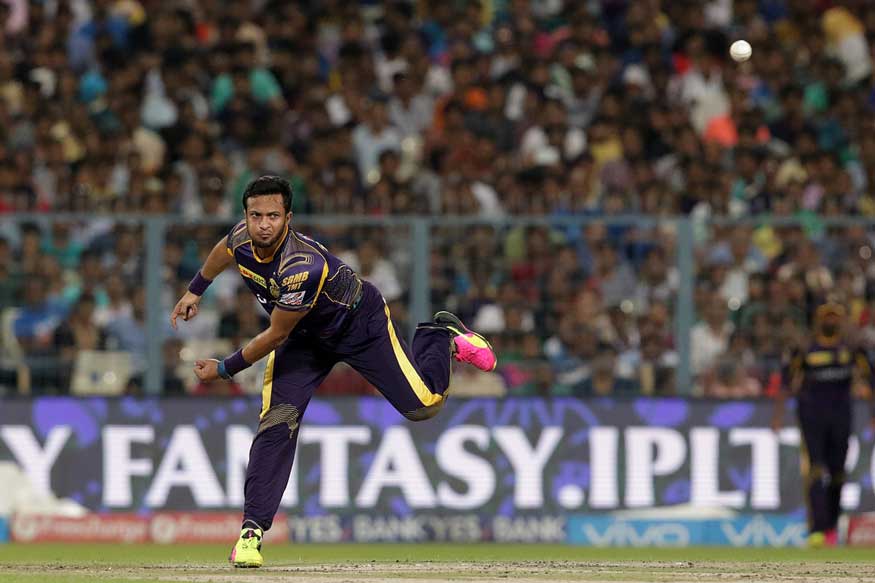 Bangladesh Cricket Board (BCB) has granted a NOC to all-rounder Shakib Al Hasan to play in the inaugural edition of 'UAE T20X', a franchise-based T20 tournament based in Dubai. BCB though said that the all-rounder, who is recuperating from a finger injury, will have to be cleared by medical experts before his departure.
The UAE T20X is slated to be played from December 19 in Dubai and is expected to feature big-name players such as Steve Smith and Shahid Afridi. Shakib, who will in all likelihood start strength training from next week said getting the NOC was a relief for him.
"Yes, it's a relief for me to get the NOC," Shakib said. "If I can get fully fit and play some matches, then my preparation will be good. To come back from a big injury you need some matches under your belt. I am not playing for so long, to get the full rhythm back, these games are very important. The physio and I have decided not to put a time-frame for my return and possibly I will start training shortly. I have to start strength training from next week.
"When I will start improving gradually, and I see that I don't have problems in playing, I can think of returning to action. Until then, I wouldn't want to return, neither will the physio let me."
Shakib has been grappling with an injury to his left hand's little finger since January this year. He was forced to return from the recently-concluded Asia Cup mid-way after the injury flared up to an extent that he had to undergo an emergency procedure to extract pus from his finger. He subsequently flew to Australia to consult experts where it was confirmed that the infection was under control but there was no chance of getting a surgery for the next six months to one year.
The 31-year-old did not put a timeline on his return but sounded confident of playing some role in Bangladesh's home series against the Windies in November.
"I cannot provide any exact timing of my return," said Shakib. "I may play in the first Test against West Indies or second Test, and may play in the ODIs, can't really say that. But the way I am improving, I won't take much time.