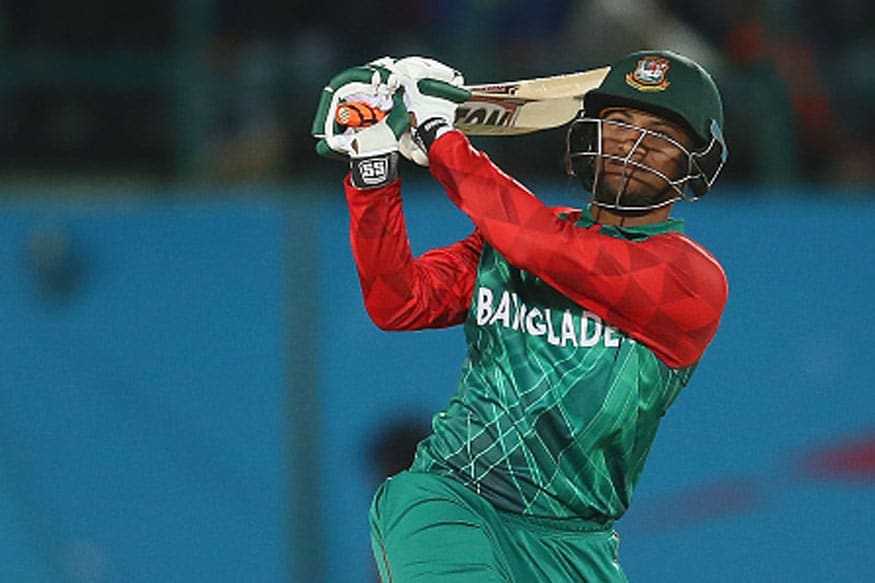 New Delhi: Ace all-rounder Shakib Al Hasan set a new milestone in ODIs during Bangladesh's first One Day International against South Africa at the Diamond Oval in Kimberley on Sunday.
Shakib became just the fifth cricketer ever to score 5,000 runs and scalp 200 wickets in the 50-over format of the game. Shakib now joins the likes of Sanath Jayasuriya, Shahid Afridi, Jacques Kallis and Abdul Razzak in this illustrious list. Moreover, Shakib has become the fastest to the double of 5,000 runs and 200 wickets.
Also, Shakib — who is the number one all-rounder in the world in all three formats of he game — became only the second Bangladesh cricketer (after Tamim Iqbal) to score 5,000 ODI runs.
By crossing this milestone in just 178 matches and 168 innings, Shakib has surpassed the likes of Mohammed Azharuddin and Sanath Jayasuriya in list of least number of innings to cross the 5,000-run mark in ODIs.
The list is as follows -
Shakib Al Hasan (Ban): 168 innings
Mohammed Hafeez (PAK): 169 innings
Mohammed Azharuddin (IND): 170 innings
Tillakaratne Dilshan (SL): 171 innings
Suresh Raina (IND): 172 innings
Damien Martyn (AUS): 173 innings
Stephen Fleming (NZ): 182 innings
Sanath Jayasuriya (SL): 183 innings
(Please Note: There are other cricketers who have crossed 5000 runs in less number innings that Shakib. This list is just to illustrate the big names that he has surpassed.)