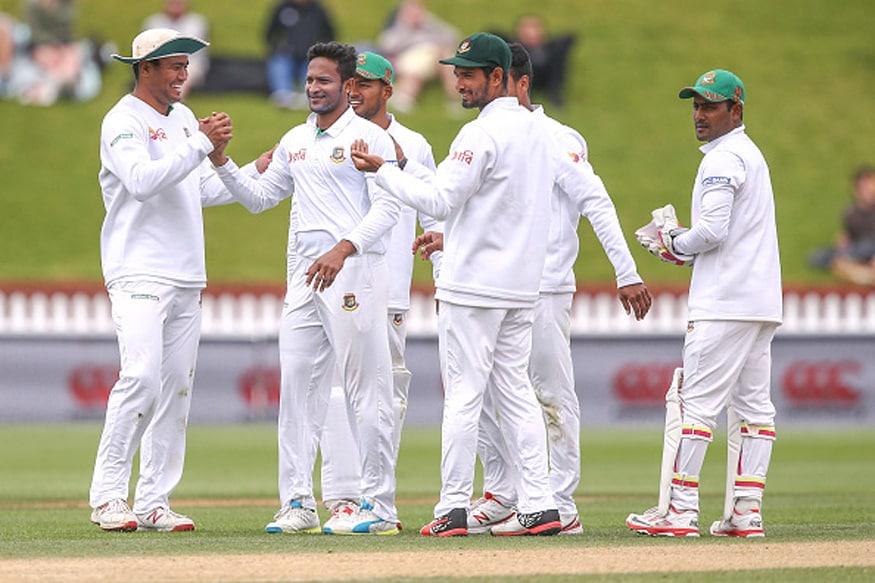 New Delhi: Star all-rounder Shakib Al Hasan has issued a warning to Australia ahead of the two-match Test series, by saying that recent results have shown that Bangladesh are unbeatable at home.
Shakib stressed on the fact that change in mentality has helped them play at their best and they aren't scared of any team while playing in their own backyard.
"Previously, the mindset was to draw against big teams – try to play five days, make a draw. But we never used to get the result. Then we started thinking, 'Let's try to win – let's try to play and win the game'. It's the mindset that changed, and that made us believe that we can win," Shakib was quoted as saying by The Guardian.
Bangladesh have played 100 matches so far after being granted Test status in 2000. The Bangla Tigers became the tenth side to play in the longest format of the game then.
Out of the 100 Tests, Bangladesh have won just nine matches in their seventeen-year Test history. However, recently they have shown that they are on the up as they held the mighty England to a 1-1 draw in the series at home. While few month later, they also won their first Test against Sri Lanka and drew the two-match series 1-1.
"It's been a long journey. It's been incredible. I don't think many people thought – even in Bangladesh – that we can come this far. We knew that we have this ability, and we needed that belief, and we can only get this belief by winning matches. But there is no shortage of self-belief at this moment … Now we feel that we are very much unbeatable at home – doesn't matter who we are playing against," the all-rounder added.
Bangladesh are scheduled to play two against Australia at home, with the first Test starting August 27 in Dhaka.