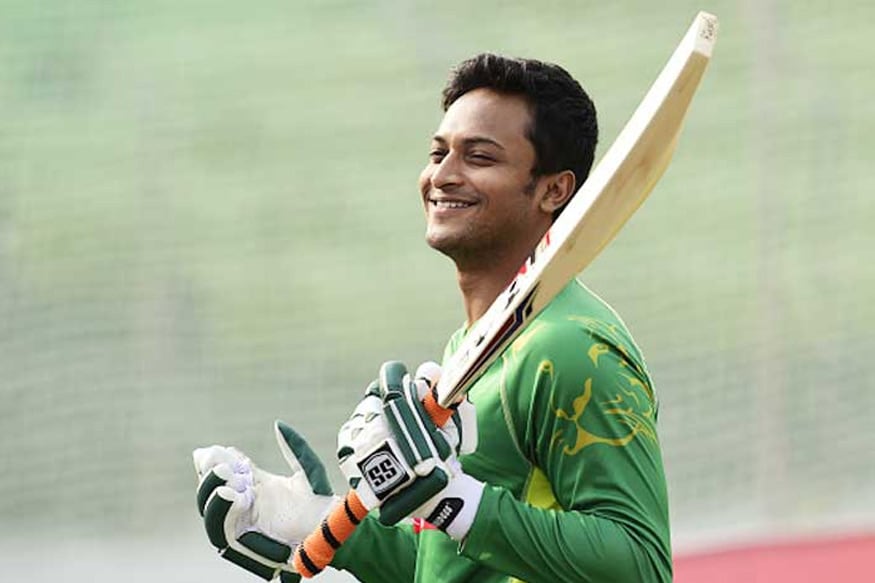 Bangladesh Cricket Board (BCB) president Nazmul Hasan said that Shakib Al Hasan will obtain a No Objection Certificate (NOC) to participate in the upcoming Indian Premier League in late March only if he is fully fit.
Shakib has been grappling with injuries aplenty in the last few months which has kept him out of national duty for long stretches. He missed the first Test against New Zealand in Hamilton with a finger injury that he picked up in the Bangladesh Premier League (BPL) while his availability for the second and third Tests is also in doubt.
"If he is not fully OK then how will he play the IPL? It can't be that he is only unfit for our national team but fit for the IPL. If he is fully OK and the doctors concur only then he will be able to play in the IPL," Hasan said.
"We want him to play in both IPL and for the national team so the whole thing depends on his health. If he has a problem then we want him to recover fully before returning to cricket. We don't want to take any risks with him."
Hasan said that Shakib had undergone tests on his injured finger on Sunday and was advised rest for seven days more. That effectively rules the left-hander out of the second Test which gets underway from March 7 in Wellington. The BCB chairman, however, said that Shakib was keen to play the third Test in Christchurch beginning March 15 but with the World Cup a few months away the team management were wary of how his injury is handled.
"What I heard is that he underwent a test yesterday and he was prescribed a further seven days rest. So that's the main thing. I don't think it's absolutely necessary for him to play the third Test because the World Cup is coming up," reiterated Hasan.
"Shakib said that he would go to play the third Test. Before I left for an ICC board meeting in Dubai, he said that he was eager to play in this league [DPL T20] to get some match practice before leaving. I thought that if he can play in this league then he could play the second Test. But if not, his health is important."