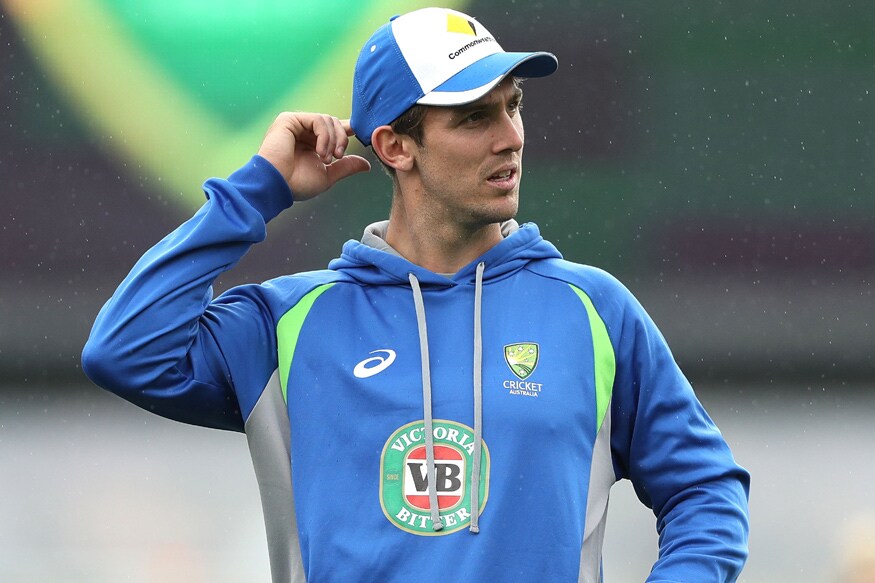 Australian spin bowling legend Shane Warne believes that the decision to give Mitchell Marsh joint Test vice-captaincy along with Josh Hazlewood was 'strange', with Marsh not having done enough to cement his spot in the side.
In the recently concluded Test series against Pakistan in the UAE, Marsh was given the vice-captaincy by default with Hazlewood unavailable. However, he made only 30 runs across four innings, and now faces a fight to keep his spot in the side.
"I hadn't thought even before that series that he'd establish himself in the team," said Warne. "He's done okay, but I don't think he's cemented his spot and that's why it was a strange selection as vice-captain."
When Marsh scored two centuries in three matches in England last year, it seemed like it was his breakthrough period and he would go on to establish himself firmly in the side. He also made 96 runs against South Africa in the opening Test match during Australia's tour. But that purple patch has not paid long term dividends as Marsh averages 26.08 in 30 Tests.
Marsh's poor run of form started even before the Pakistan series. In his last 11 innings, he has made 110 runs. Even his bowling, which was seen as a redeeming factor, has failed to come through as he has just six wickets to his name in the last 11 Tests.
Finally, what puts Marsh's selection for the Test matches versus India under the scanner is that he will be involved with the Australian limited overs side in the immediate future (along with his brother Shaun) which does not give him ample time to find form in the red ball format in the Sheffield Shield. Australia play Pakistan in a three match T20I series which begins on Wednesday, and will then host South Africa in a T20I and ODI series at home. Following that are the T20Is versus India, and then finally the Test matches against India.
Warne, however, maintained that he was a fan of Mitchell Marsh, and his opinion had not changed because of an extended patch of bad form.
"I'm a huge fan of Shaun and Mitchell Marsh," he said. "Just because they have a couple of bad Test matches there, suddenly you can't remember all the good stuff that Shaun Marsh has done. Hopefully he gets a bit of an extended chance. But Mitchell Marsh needs to go and make some runs.
"I reckon there's three spots up for grabs (that's 3, 4, 5), if Mitchell Marsh comes out and makes a couple of hundreds, pick him. If Shaun Marsh make hundreds, pick him. But if they don't, then pick the guys that are in form."