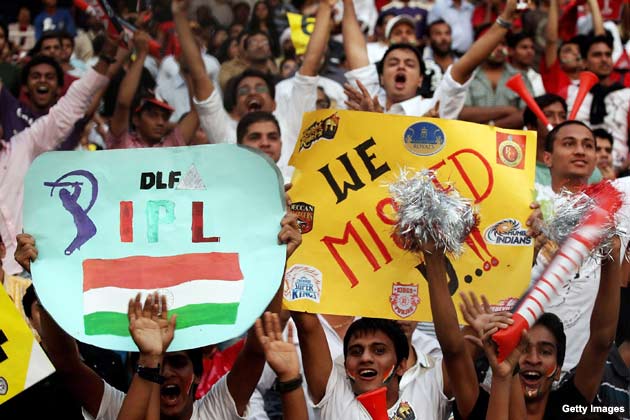 Chennai: Rendezvous Sports World Ltd emerged as the surprise package in the Indian Premier League's (IPL) bidding for two new teams. It won the rights for Kochi.
The brain behind bringing together the five-member consortium was Minister of State for External Affairs Shashi Tharoor.
IPL chairman and commissioner Lalit Modi said Tharoor helped Kerala to have a team of its own.
Rendezvous Sports bid $333.33 million to get Kochi as the host city while Sahara Adventure Sports was the highest bidder at $370 million to bag Pune.
The other groups that took part in the bidding were Adani and Videocon.
Pooja Gulati, director Rendezvous Sports World, said: "Cricket is now popular throughout India and it does not matter if Kerala is not known for cricket. The new IPL team will change that notion."
Modi said IPL will provide a venue till the stadium at Kochi comes up.
"Kerala Cricket Association is building a world class stadium. Till that is ready, IPL will provide an alternate venue."
Modi said the addition of two more teams will take the total number of matches to 94 in the new season.
The bidders have 48 hours to pay 10 per cent of their bid amount while the names of the two teams are yet to be finalised.
Asked about reports of a second IPL overseas, Modi said: "We are just looking at exhibition matches overseas. There is no second tour."
Will Pakistani players be allowed to play in the next IPL? "We hope Pakistan players can take part in the next edition. The auction for players will happen in September-October," Modi added.