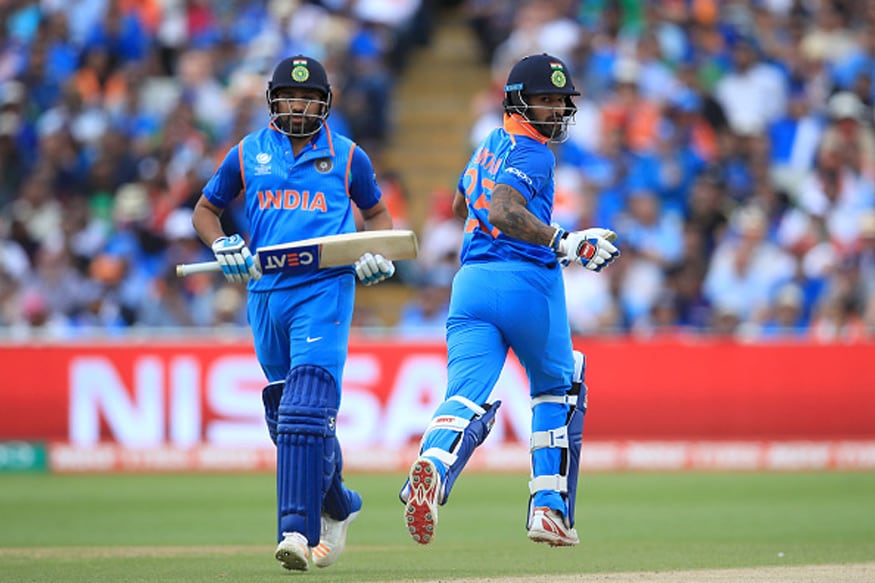 New Delhi: They might be busy representing the country in Sri Lanka, but India openers Shikhar Dhawan, Rohit Sharma, Ajinkya Rahane and all-rounder Hardik Pandya have kept a close eye on the terrible situation in Mumbai due to the incessant rain. In fact, they have taken to social media to ask their fans and loved ones to stay safe in these testing times.

Taking to Twitter, Shikhar Dhawan wrote: "Hope everyone is safe. Please stay indoors and help out in every way possible. Also, please help the injured birds and animals. #mumbairains."


Hope everyone is safe. Please stay indoors and help out in every way possible. Also, please help the injured birds and animals. #mumbairains

— Shikhar Dhawan (@SDhawan25) August 29, 2017



Rohit too seemed worried as he wrote: "Hearing lots of people have stood up to help stranded people & animals, kudos! Stay safe Mumbai."


Hearing lots of people have stood up to help stranded people & animals, kudos! Stay safe Mumbai

— Rohit Sharma (@ImRo45) August 29, 2017



All-rounder Hardik decided to pass important numbers to those in trouble and re-tweeted a tweet from Mumbai Indians.


🚨 Heavy Rain alert 🚨
Mumbaikars, stay indoors, avoid waterfronts, do not panic.
Helpline numbers@MumbaiPolice: 100
BMC: 1916#MumbaiRains pic.twitter.com/ZiyrR8jNnz

— Mumbai Indians (@mipaltan) August 29, 2017



Rahane not only asked the people to find ways to stay safe and indoors, but also posted a photo of places where people could get help.


Please RT to help those who are stranded. Will keep posting more. Find a place and stay indoors please. More heavy rain expected pic.twitter.com/N0VIntmGFK

— Aaditya Thackeray (@AUThackeray) August 29, 2017



At least 5 people have been killed in what is being termed as the worst floods in Mumbai since 2005. The Met Department has sounded a "red alert" for heavy rains today in the maximum city, which reported nearly 300 mm of rain in some parts on Tuesday. As a precaution, schools and colleges have been closed with the Maharashtra government asking all non-essential government staff to stay at home if the rain persists.

According to the India Meteorological Department (IMD), Mumbai recorded 102 mm of rainfall and the suburbs of the city saw a staggering 316 mm rainfall between 8.30 am and 8.30 pm on Tuesday, IANS reported.

The IMD has also forecast heavy to very heavy rains for Mumbai and entire Konkan region during the next 24 hours. As a precaution, schools and colleges have been closed with the Maharashtra government asking all non-essential government staff to stay at home if the rain persists.

Rain and strong winds battered Mumbai disrupting rail, road and air services, uprooting trees, swamping homes, and bringing the megapolis and satellite towns to their knees. However, no casualties have been recorded so far. The lifelines of Mumbai -- local train and bus services -- were paralysed by the rain. Apart from that, several trains to and from the city were either rescheduled or cancelled. The heavy rainfall also severely affected operations in Mumbai airport.





First Published: August 30, 2017, 11:57 AM IST