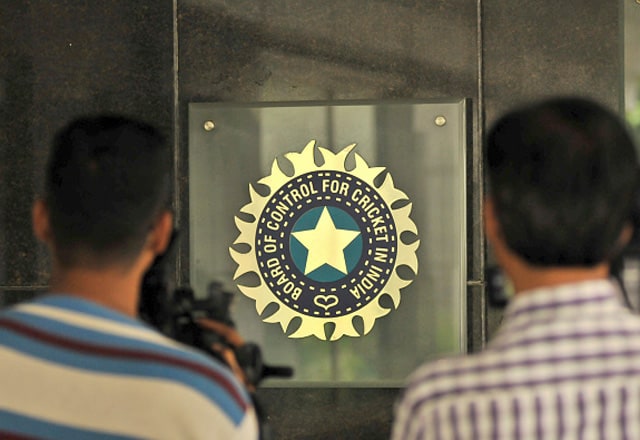 New Delhi: Former domestic cricket giants Rajinder Goel and Padmakar Shivalkar, who were not fortunate enough to play for India, were today nominated for the C K Nayudu Lifetime Achievement Award alongside former national captain Shantha Rangaswamy, who became the first woman to be chosen for the honour.
The BCCI announced that left-arm spinners Goel and Shivalkar will be feted at its Annual Awards in Bengaluru on March 8.
"The committee consisting of Mr. N. Ram, Mr. Ramachandra Guha and Ms. Diana Edulji believed that BCCI needs to recognise the services rendered by Mr. Goel and Mr. Shivalkar who were not fortunate enough to play for India," the BCCI said in a statement.
Shivalkar and Goel, playing for Mumbai and Haryana, ruled domestic cricket for years.
Goel ended his career with a staggering 750 first-class wickets, including 637 scalps in the Ranji Trophy, the most by any bowler in tournaments history.
Shivalkar played 124 first-class games and claimed 589 wickets. He picked up 42 five-wicket hauls and on 13 occasions registered a 10-wicket haul.
They both played in an era when Bishen Singh Bedi's exploits with his left-arm spin, never allowed other left-armers to get into the Indian team.
The nearest Shivalkar got a chance to be in the Indian team was in 1975-76 when Bedi was suspended by the BCCI for criticising the Board in an interview and Shivalkar was named the 12th man.
It will be another first for women's cricket when Rangaswamy receives the Lifetime Achievement Award for Women at the Annual Awards. She led India in 12 Test matches and 16 ODIs.
"It's a good feeling that women cricketers are finally getting their due. Those days were tough but we were still able to to lay a solid foundation for the future," Rangaswamy told PTI, reacting to the news.
"Ever since the BCCI took women cricket under its fold, things have significantly improved but there is still a lot that needs to be done," she added.
Vaman Viswanath Kumar and late Ramakant Desai have been nominated for the BCCI Special Award in recognition of their yeoman services to Indian cricket, the statement added.
The fifth MAK Pataudi Memorial Lecture will take place before the awards function on March 8 and will be delivered by former India wicket-keeper Farokh Engineer.
Known for his sharp reflexes, agility behind the stumps and his aggressive batting, Engineer represented India in 46 Test matches and five ODIs.
First Published: February 27, 2017, 8:53 PM IST