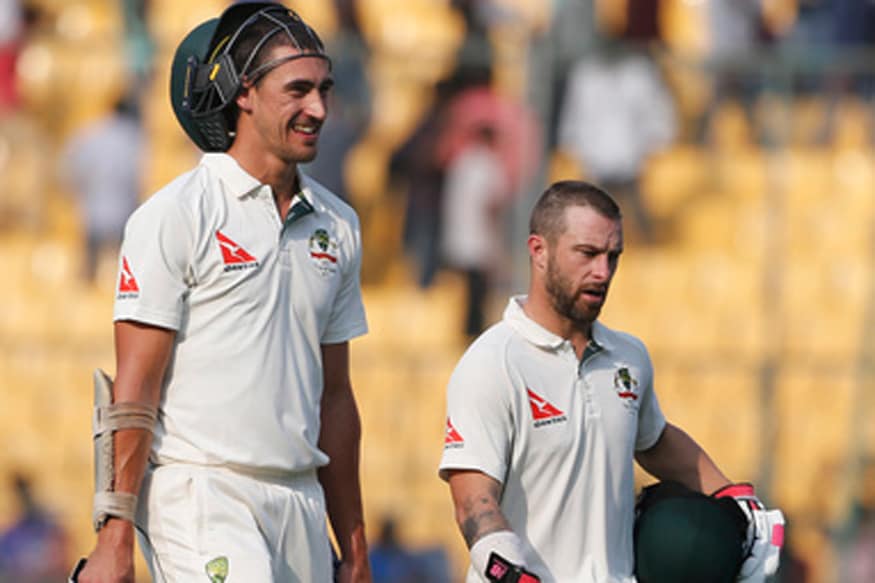 Tasmanian wicketkeeper-batsman Matthew Wade believes Australian selectors shouldn't select players for Test cricket just on the basis of a couple of good scores in the ongoing Sheffield Shield. The 30-year-old said unless a player comes up with "something extraordinary" he shouldn't replace someone who's already in the team.
"If guys are doing alright at Test level you have to do something extraordinary to try and overtake those players that are already in the team," said Wade.
"If the players in the team are already doing reasonably well and there's no-one really setting the world alight then I don't feel like anyone should leapfrog a current player that's already in the squad."
After Australia's direful tour of the UAE, head coach Justin Langer and skipper Tim Paine declared batting spots in the Test top six are up for grabs and whoever does well in the next two-three rounds of Sheffield Shield can find themselves in the Test squad against India.
Victorian batsman Marcus Harris, who scored an unbeaten 250 against New South Wales, has emerged as one of the top contenders. Wade, who himself has hit four half-centuries in as many innings this summer, said unless someone has played a knock like Harris, selectors shouldn't get overblown by early-round Shield performances.
"There's a lot of talk about the first couple of Shield games leading into the Test series," he said. "Yes, there are positions available but four hits shouldn't really dictate your opinion on a player.
"Personally, I think there is a bit of a beat-up about it. There's a certain amount of players that are a chance to get picked but people who score a couple of fifties or go alright in the first two Shield games aren't just going to be straight into the Test team. The guys who have been picked in the Test team are there for a reason – they've done well for a period of time.
"Unless you're Marcus Harris getting 250 it's going to be hard to leapfrog those players. That's how it's always been. Unless you can do it over a long period of time, that's how you get picked for Australia.
"Matthew Renshaw (who made three and zero in his first Shield game back), a lot of pressure on him at the moment, but he's been a good player for a long period of time. It shouldn't be about four innings, in my opinion."