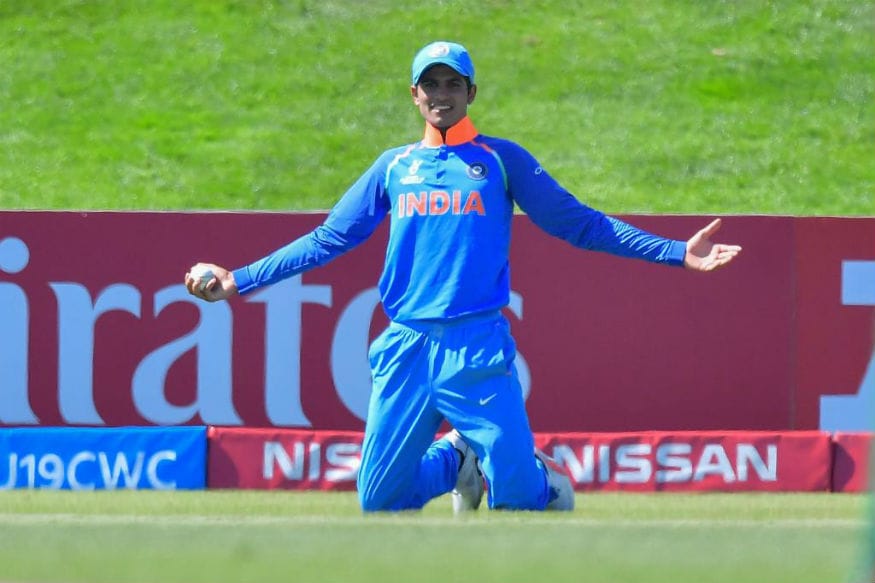 He may have only made 9 in his 21-ball stay before getting out caught and bowled in his debut match to Trent Boult, but Shubman Gill's international debut has been among the most eagerly awaited in Indian cricket in recent years.

In a cricket-loving nation like India where opinions about players are made at every nook and corner of the country and selections often debated at length, it very rarely happens that the inclusion of a particular cricketer is met with unanimous consensus.

That, however, does not seem to be the case with Gill, the 19-year-old star from Punjab who has gained the attention and adulation of the whole nation in a very short span of time. But what is it about this youngster that has so fiercely caught the attention of the audience?


️ Feb 2018: #U19CWC Player of the Tournament
️ Jan 2019: Senior ODI debut

Top work, @RealShubmanGill! pic.twitter.com/c2IFMO4eMU

— Cricket World Cup (@cricketworldcup) January 31, 2019



He first gained consciousness in people's minds during India's successful Under-19 World Cup last year, incidentally in New Zealand. Possessing a lanky frame, Gill's solid technique and effortless hits to the fence quickly had everyone drawing comparisons right from Virat Kohli to Steve Smith.

Even the BCCI Twitter handle couldn't resist posting a video comparing a short arm jab from Kohli to a similar shot executed by Gill in the tournament.

He finished the World Cup as the second-highest run-getter with 372 runs in six games that included three half-centuries and a century against Pakistan in the semi-finals. It was not just the quantity of runs that made him an overnight sensation, but the quality which he displayed while scoring them.

He struck at 112.38 finishing the event with an average of 124 and was named the Man of the Tournament for his efforts.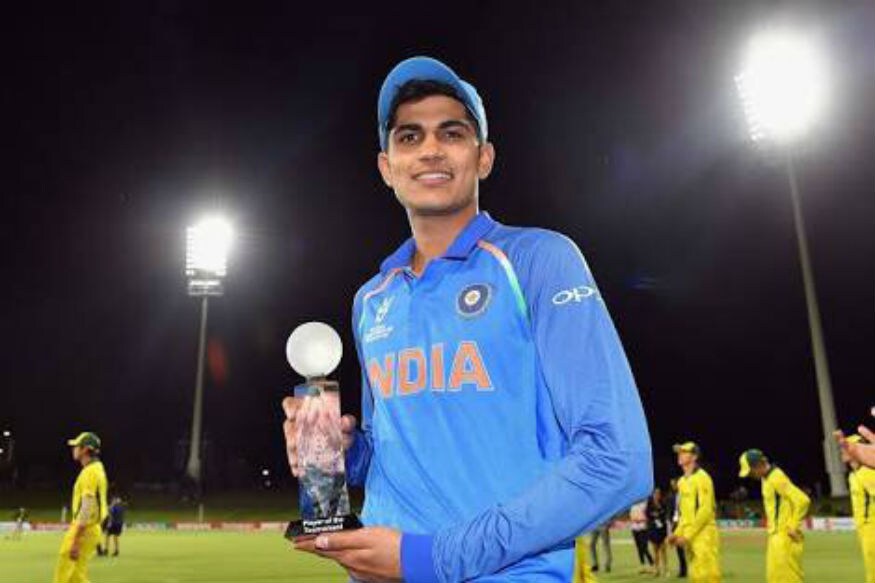 (Image: Twitter/KKRiders)

In the IPL 2018 auction, Gill then drew keen interest from four franchises with Kolkata Knight Riders ultimately snaring him for INR 1.80 Cr. He had more than a decent stint at the IPL as well scoring 203 runs in 13 outings striking at an impressive 146.04 quite often at the back end of the innings.

His highest score of 57* in the tournament came at a crucial time when his team was chasing a stiff 178-run target against Chennai Super Kings. Gill ensured he kept a calm head and along with his captain Dinesh Karthik took KKR to victory.

Gill soon got drafted into the India A setup for the tour of England and New Zealand where he again performed consistently. But what really sealed the deal for the right-hander was his run in the 2018-19 Ranji Trophy season for Punjab.

In a side which boasts the likes of Mandeep Singh, Gurkeerat Singh Mann and Yuvraj Singh, Gill came into his own to soar head and shoulders above everyone. His numbers make for incredible reading this season: in just five games he has amassed 728 runs at an average of 104 with four half-centuries and two centuries which includes a career-best 268.

His sequence of scores this season are 56, 54*, 62, 268, 10, 148, 24, 69*, 91, 8. He has scored at least a fifty in every first-class game that he has played this season, a phenomenal achievement considering the kind of tough oppositions he has faced.

Such has been his run of form that even Yuvraj on more than one occasion has been seen cheering for the youngster from the boundary line during the Ranji games.

"He is a young guy whose batting I like to watch. He is very exciting. He should serve India for a long time but that will also depend on how well he is looked after. Prime example is Rishabh Pant. When he was chosen for India, there were many who said he plays too many shots, is rash, doesn't have the mind. But after one year of being in and out, after one IPL, he has now two Test hundreds abroad. You have to look after your talented guys, give them the confidence to excel," Yuvraj said after one of the domestic games.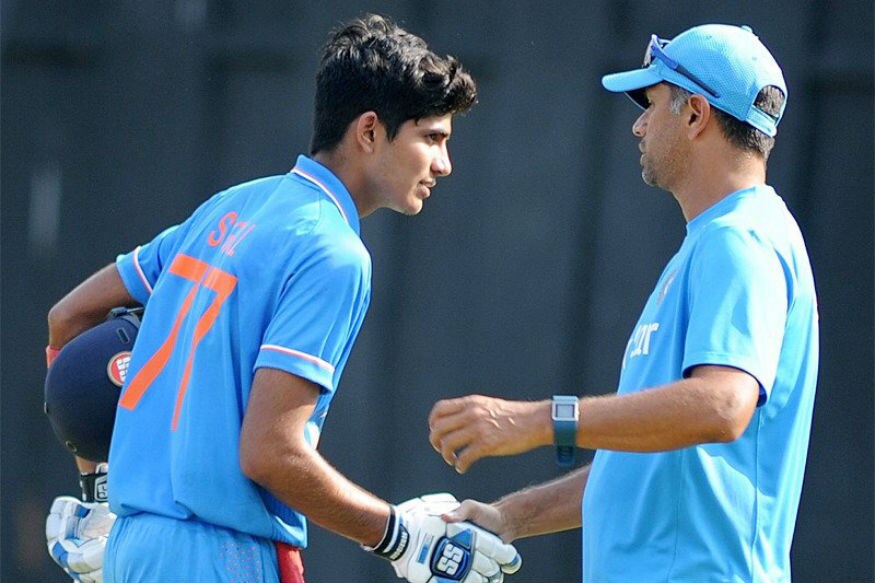 (Image: Twitter)

Gill's meteoric rise is by no means a case of being a one-hit wonder. Born in Chak Khedevala, Gill was keenly interested in cricket from a young age but due to the lack of facilities in their village, his family decided to move to Mohali in 2007. This is where he learned the basics of the game and graduated through the ranks.

He soon found himself in Punjab's Vijay Merchant Under-16 squad for the 2013-14 season where he amassed 734 runs at an average of 73.40 in seven matches. The next year he once again shone brightly, piling up 1,018 runs at 92.54 in seven matches to lead his side from the front.

He was awarded the best Under-16 cricketer award from the BCCI in 2014-15 and 2015-2016 for his consistency , which also earned him a stint at the National Cricket Academy where he worked alongside Amol Muzumdar.

Gill soon broke into the senior Punjab side for the Vijay Hazare Trophy in 2016-17 where under the captaincy of Harbhajan Singh he impressed one and all. Successful U-19 series' against England both at home and away further made him the talk of the town and the icing on the cake was his performance at the U-19 World Cup 2018.

Possessing a penchant for scoring the big hundreds at a fair clip, Gill has already slammed 1529 runs in 36 List A games at an average of 47.78 with seven fifties and four hundreds. He has largely opened or come in one drop in his 50-over career and having toured New Zealand quite recently with the India A side, his know-how of the conditions will hold him in good stead.

It may not have been a memorable start to his international journey, but keep an eye out for this 19-year-old lad. He is one for the future.

First Published: January 31, 2019, 6:00 AM IST