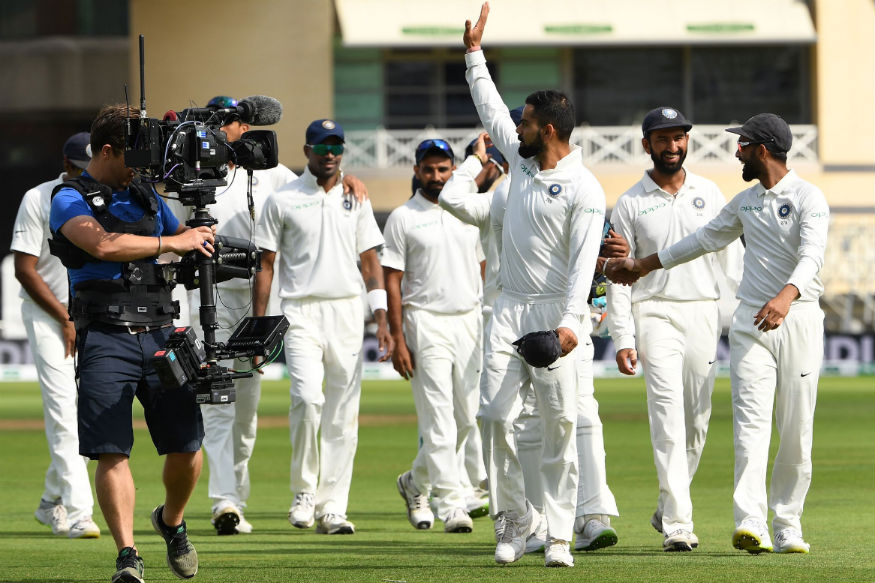 There is a common misconception that the harshest critics of the Indian cricket team comprise a set of men and women who are paid to report on the game for newspapers, websites and television channels. That a bunch of former players – and know-it-all journalists with little cricketing experience – eagerly anticipate Indian defeats to dish out their well-worn criticism.
This is a fair assumption, given how much air-time and column space these experts are granted, but I am not convinced. For, in matters related to cricketing criticism, none of them can hold a candle to the Cantankerous Indian Uncle: that hallowed gent that you have no doubt encountered at some point, a cricket buff who claims to have watched the game since the dawn of time and who gets more and more dismissive about each new generation.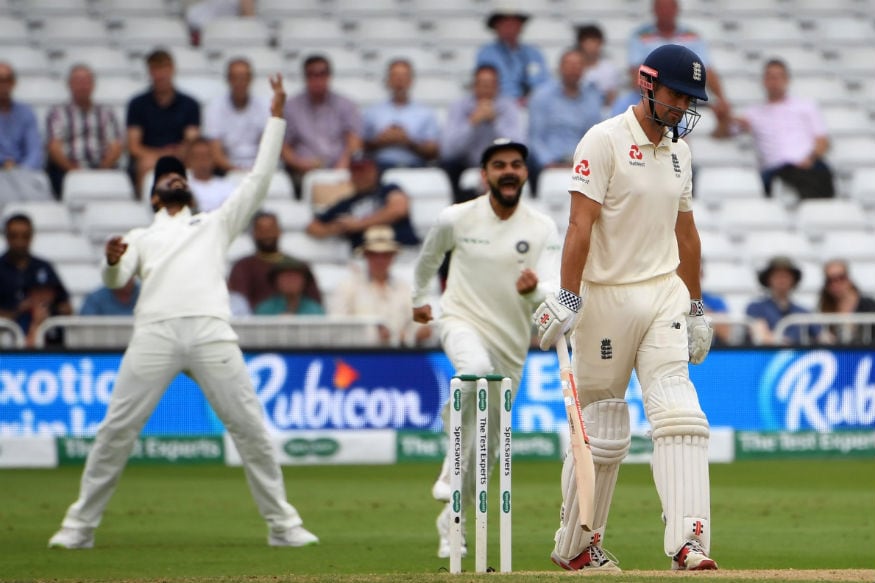 For many of these Cantankerous Indian Uncles – or CIUs for short – an opening batsmen worth his salt must possess the technique and footwork of a Sunil Gavaskar; an opening bowler is worthy enough to be called "fast" only if he matches up to Malcolm Marshall; and, this is the prickly bit, you have no business being an all-rounder if you aren't as versatile and potent as Sir Garfield Sobers. "Kapil and all okay," one of these CIUs once told me, "but I tell you: Sobers was the real deal."
I had the misfortune to speak to a dear CIU last week, after India had been handed an almighty shellacking in the second Test at Lord's. It was like talking to a five-year old after his first visit to an amusement park; that's how excited he was to discuss the heavy defeat. He went through the batting line-up, feasting on his prey. Vijay: career over. Rahul: too loose outside off. Pujara: worst runner between wickets. (I pointed out that the run-out wasn't Pujara's fault. CIU dismissed me abruptly. He is such a bad a runner, he said, he confuses his team-mates.) Kohli: unfit. Rahane: too loose. Karthik: tcha, sitting duck, career over. Pandya: Useless. IPL hero, Test zero. Absolutely useless. Etc.
No Indian team had won a Test in England immediately after losing one. This team had lost two in a row, and only once in their last eight innings in England had the batsmen crossed 200. At Lord's, they had lasted less than 83 overs over two innings and there were no more practice games to rejig their approach. With injuries to Ashwin and Kohli, it was hard to shake off memories from 2011, when India were trounced 4-0.
And they lost the toss at Trent Bridge.
What came next was the grandest in-your-face in recent years. To put things in perspective:
- No pair of Indian openers had put up two fifty-plus stands in a Test in England, Australia, South Africa or New Zealand since 1986. Dhawan and Rahul did so here.
- No pair of Indian batsmen had shared a hundred partnership in five away Tests this year. Kohli and Rahane changed that on Day 1. Then Kohli and Pujara matched it on day three.
- Before he left for England, Hardik Pandya had taken seven Test wickets, and never more than two in an innings. He nearly matched that tally in this Test. His 5 for 28 came in just 29 balls – the second-quickest five-wicket haul for an Indian bowler. And, as if to throw chilly powder at those doubting him, his average bowling speed in this game was the quickest in his Test career so far, according to cricviz.com. Of course, he was going to knock off a half-century. And of course, he dismissed Ben Stokes in the second innings. Make sure to tell your uncle: Pandya was the best all-rounder in this game.
Ten years ago, India bounced back from a harrowing loss in Sydney to record a remarkable victory in Perth. "It does take some time to get used to this sort of pitch but it's more mental than in the middle," India's captain Anil Kumble had said back then.
This could well have been Kohli after the Lord's Test. He said the batsmen needed to make a mental adjustment. And he wasn't worried that they didn't have much time to do so. For an out-of-sorts Dravid (93) and Tendulkar (71) at Perth read an out-of-sorts Rahane (81) and Kohli (97) here. For Irfan Pathan's five wickets there read Pandya's six here. Ishant was a greenhorn then. He is the leader of the pack now. Australia had not lost a Test in Perth for ten years. England had lost one Test in Trent Bridge for 11. India won then. They won now.
So remarkable was this turnaround that, by the end of the match, it was India with a settled look and England with the uncertainties. Ishant, Bumrah and Shami were consistently quicker, and more searching than their counterparts (who were near-unplayable at Lord's). India's batting line-up finally looks more than a one-man show – while England have their woeful opening pair and Bairstow's injury to fret over. India's slip cordon is far improved – though far from assured. England's is currently a sieve. Joe Root has been inconsistent with the bat – in stark contrast to Kohli, who has towered over everyone else.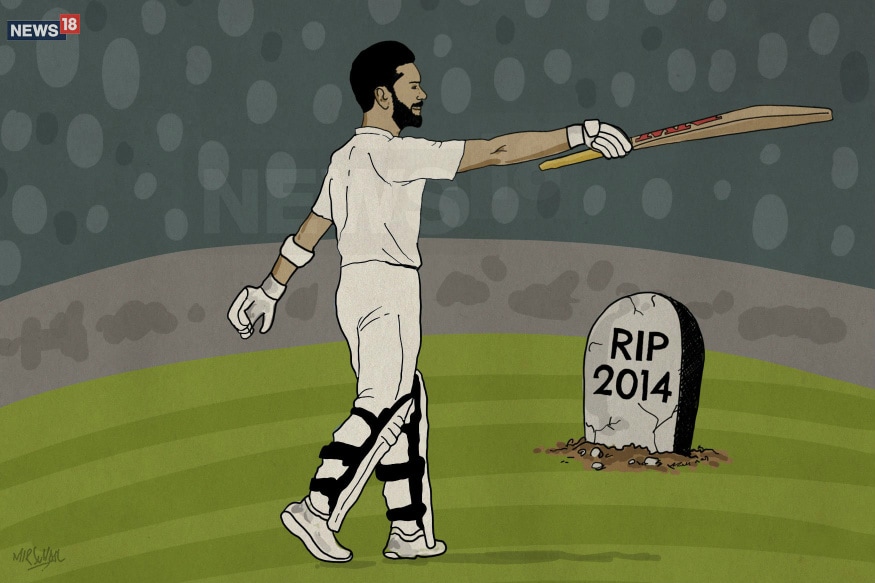 There will be several memories that will linger in the mind – Pant's six, Bumrah's rip-snorter of a bouncer to Woakes, Kohli's catch, Rahul's assured takes, Pant's acrobatics – but none more arresting that Kohli's dogged defiance across both innings. He might wear his emotions on his sleeve when fielding but he has banished his ego when taking guard with the bat. Anderson has been accorded great respect. Probing deliveries have been left alone.
He has benefited from England's atrocious catching, of course, but at no point has Kohli tried to run roughshod over the bowlers. He knows he is up against a quality attack. And he has worked out that he would wait for the bad ball rather than dazzle them with his repertoire. It may be thrilling to fight fire with fire. Kohli knows it is more effective to fight it with water.
(Siddhartha Vaidyanathan is a writer based in USA. He fell in love with the game after watching a 20-over exhibition match in Peshawar on a grainy black-and-white TV. He tweets @Sidvee)