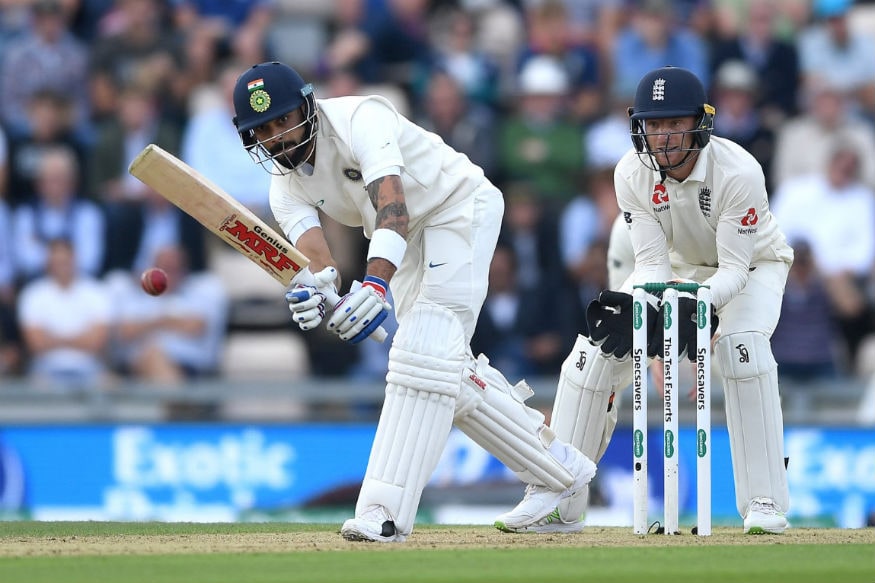 It was the fourth hour of the fourth day of the fourth Test. The fate of the series was still unknown. The sun was out, the pitch was dry, the sky was awash in a terrific blue. The world's best batsman was out in the middle, his head in a blue cap, his manicured beard out for all to see. Assisting him was his deputy, the two extricating India from the top-order wobble. They had thwarted reverse-swing from a master swing bowler and overcome testing spells from spinners who had the benefit of bowling into pizza-sized rough patches on a length.

Virat Kohli and Ajinkya Rahane may have been facing an uphill task in a series-deciding Test in Southampton but so serene was their partnership, so seemingly free of pressure, they could have been batting on Day 1, in a ground in India, with the match in control. There was no desperation to attack the bowlers, no shimmying down the track, no tearing urgency. Rather, this was batting at its elemental: a sound technique, an effort to get outside the line of the stumps and an eagerness to rotate strike – the kind of partnership that school coaches demand of their wards but are usually disappointed when young kids lose their heads.

There has been plenty said about Kohli – and how he has dominated the series – but Rahane's improvement through the four Tests has been a heartening subplot. He was all at sea in the first two Tests, especially against Ben Stokes' disconcerting angle of delivery, but he has worked out how best to counter the threats. He hasn't had any practice game to fall back on and, like he admitted after the Nottingham Test, the transformation has almost entirely been mental – making sure to not chase deliveries outside off and to commit himself to the front foot.

One of the defining features of his innings in Southampton: an assured front-foot stretch to get to the pitch of the ball against spin but a nimble last-minute adjustment, dragging the foot back, whenever Moeen Ali or Adil Rashid tossed it up fuller. It was often said of VVS Laxman that he brought out his most natural style when the match-situation was most precarious. Rahane has occasionally shown that himself: a zen-like ability to keep the scoreboard ticking along when games are on the line.

The tranquility of this partnership, though, was at odds with the sense of dread that overcame those who were watching. For, it doesn't take an elephantine memory to recall that in seven away Tests this year, each time Kohli has been batting in the middle, it has taken precisely one ball to signal the innings' death knell. The cricket journalist Saurabh Somani has listed the collapses that have followed Kohli's dismissal over the last seven away Tests.




India's collapses after Kohli wicket
27/2 - 92/7
71/3 - 135 all out (Cape Town)
26/2 - 87/7 (Centurion)
97/2 - 187 all out (Jo'burg)
141/6 - 162 all out (Edgbaston)
49/3 - 107 all out
61/4 - 130 all out (Lord's)
279/4 - 329 all out (Trent Bridge)
142/2 - 195/8
123/3 - 184 all out


— Saurabh Somani (@saurabh_42) September 2, 2018


This makes for remarkable reading, for even in the first innings in the victorious Tests at Wanderers and Trent Bridge, the lower middle-order has shown exceptional brittleness. In Cape Town and Edgbaston – two Tests India came close – they collapsed in both innings. In Southampton, they went from 142 for 2 to 195 for 8 on Day 2, after Kohli was out, edging to slip.

This dependence is not unique to the Indian team, of course. Over the last four years, an era of home dominance, teams have relied on a select few players to carry them through away tours.

– England have had 23 stands of hundred or more in away Tests over the last four years. Only five of those have not involved Joe Root, Jonny Bairstow or Alastair Cook.

– Australia have put up 16 hundred-run partnerships since September 2014. Only two have not had Steve Smith or David Warner among them.

– India's 100-run combines – in the last four years – stands at 23. Kohli and Cheteshwar Pujara have shared the burden; one or both of them responsible for 17 of those. But what has exacerbated Kohli's workload is Pujara's tepid record outside Asia – with only one 100-run stand to show for his efforts.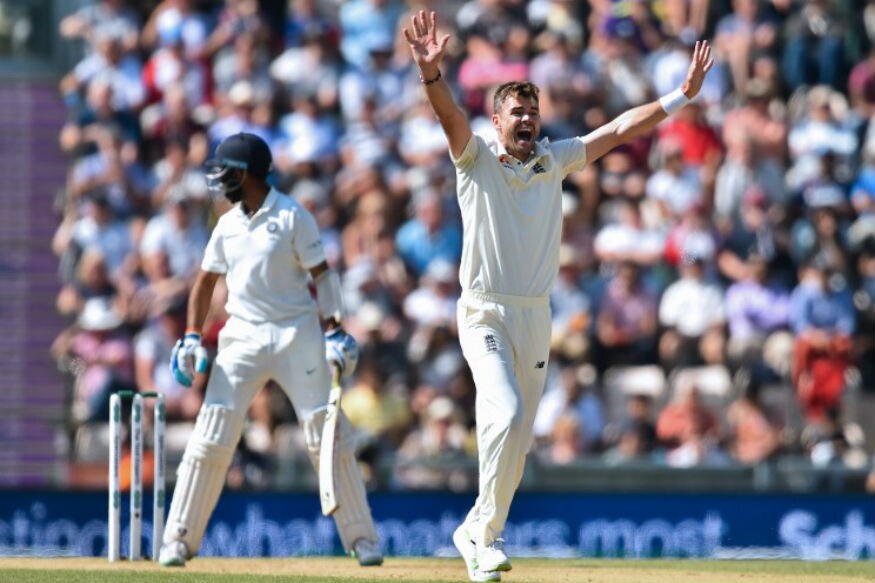 Glyn KIRK / AFP

All this, of course, is depressingly familiar to those who followed Indian cricket in the 1990s, when the team was largely reliant on Sachin Tendulkar and Rahul Dravid when they played outside India. Of the 19 hundred-run partnerships that they managed in away Tests in the second half of the decade, only two didn't involve one or both of these two batsmen. Then too it would take only one ball for the match to swing the other way. Like in the never-to-be-forgotten Bridgetown Test in 1997 when India shriveled from 273 for 4 (before Dravid fell) to 319 all out and 32 for 3 (when Tendulkar fell in the second innings) to a shambolic 81 all out. Or take Adelaide, two years later, when they went from 215 for 4 (before Tendulkar fell) to 285 all out.

It took Laxman to cement his place in the team, and Virender Sehwag to be promoted as opener, before India started to put together meaty partnerships through the order. They competed in almost every away series from 2002 to 2009, with contributions through the line-up (including, crucially, the tail). To take one prominent example: during the series win in England in 2007, India's batsmen put together 16 fifty-plus stands in the three Tests. This despite no top-order batsman making a century.

So back to Southampton, then, where things came to pass as one feared. India reached 123 for 3 – a little more than half the target – before Kohli gloved Moeen to short leg. England's fielders were ecstatic and India knew the game, and series, was gone.

It is a tribute to Kohli's extraordinary form that he raises hopes of a win even when the chances are so slim. Someday, hopefully in the not too distant future, he will find enough batting support to win an away series. It will be apt if his team-mates carry him on his shoulders then, to return the favour.

First Published: September 4, 2018, 10:14 AM IST