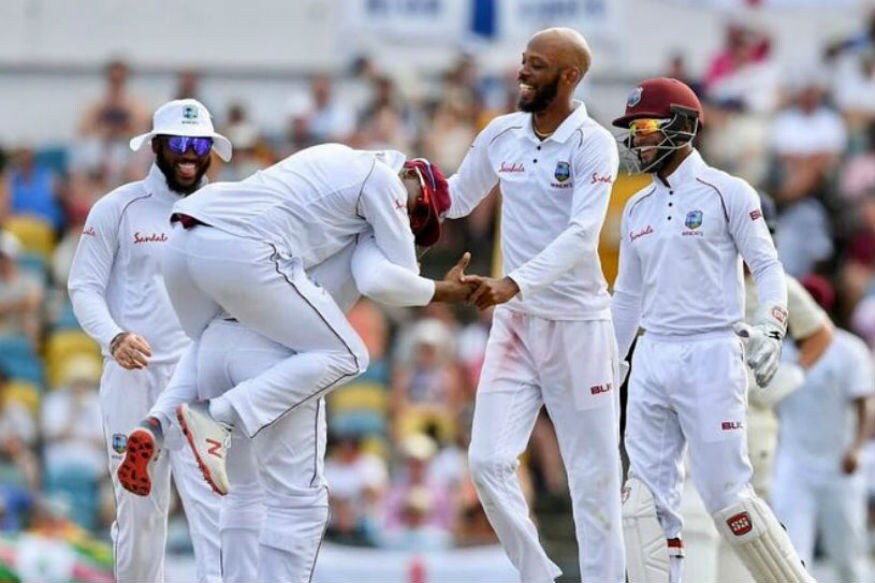 In among the glorious highlights of West Indies' 381-run shellacking of England in Bridgetown, were some sights unrecorded in the scorecard:
… on day one, a bare-headed Shimron Hetymer – yes, hatless, capless and helmetless – shimmied down the pitch and lofted Adil Rashid for a massive six over long-off. This was a googly from Rashid. Hetymer, swinging with abandon, arced his bat in a sizzling flourish. Next ball, he rocked on the backfoot and slapped a legbreak backward of point for four. The gold-chain bobbed from his neck to chest.
… Hetmyer soon called for a wide-brimmed white hat. One of the commentators dredged up memories of Roy Fredericks and Clive Lloyd – two great batsmen, also left-handers, also from Guyana, who often sported this style of hat.
To watch cricket in the Caribbean is to see the present constantly intermingle with the past. Each island, so rich in its history -- the grounds, the players, the unforgettable performances.
Hetymer's six had landed in the 3Ws stand – named after a trio of extraordinary West Indies batsmen from the '50s and '60s -- Worrell, Walcott and Weekes. The next ball was late-cut to the boundary ropes in front of the Greenidge and Haynes Stand, named after arguably the greatest opening pair in history.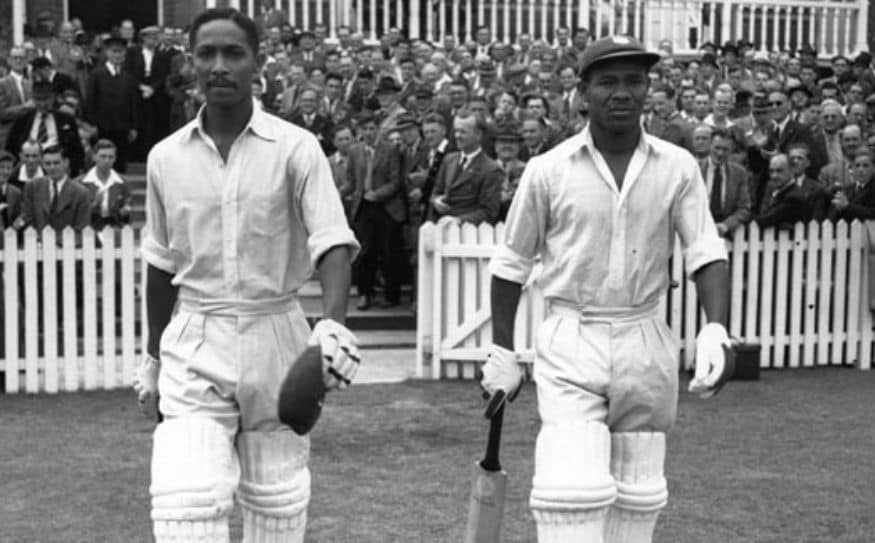 (Getty Images)
Hetymer is 22 and was only in his 11th Test, but in his choice of headgear, in his style of strokeplay, in his footwork and in the parabolic arcs that his bat described, he was constantly evoking images from the past.
… on day two, Kemar Roach shifted from the Malcolm Marshall End to the Joel Garner End, used the stiff cross-wind to bring the ball into the right-handers, and razed England for 77.
Included in here was a devastating spell of five for four. Ian Bishop was on air and Colin Croft in the press box.
Present and past, past and present. In the commentary box, they spoke of a Marshall, another Bajan, built like Roach, near-unplayable when the ball took off from a length.
Back in 2006, I traveled around the Caribbean to cover India's Test and one-day series. One evening in Kingston, in a watering hole not too far from Sabina Park, I chatted with a man, a "friend of cricket" as he called himself, about the state of cricket in the region.
He admitted that interest in the game had dropped off but went on to add that every once in a while, a West Indian cricketer or team will do something so extraordinary that everyone will take note.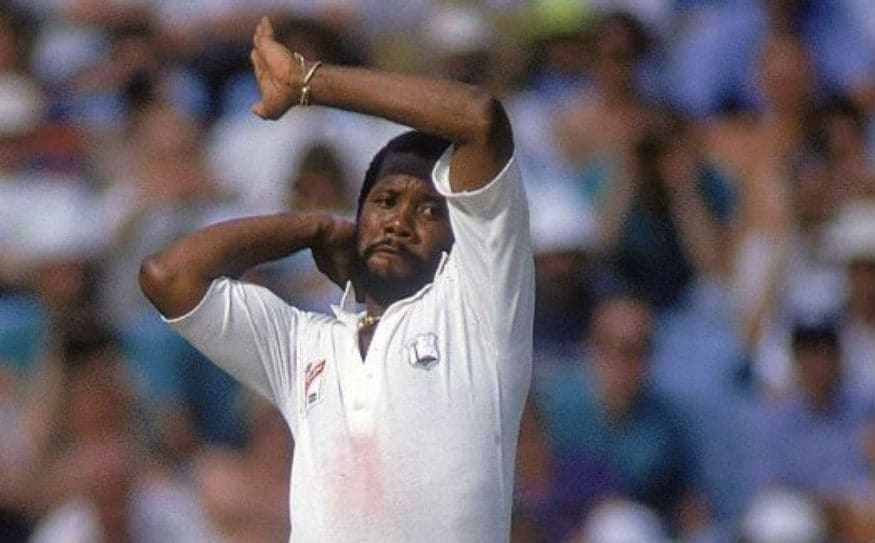 (Twitter)
I wish I had jotted down the man's name. For what he said that evening has stuck with me. He had articulated why West Indies remains the second-favourite team for so many around the globe.
It wasn't just sustained success that brought them so many admirers, it was the ability, every now and then, to stretch the limits of what was possible.
Ask any Indian cricket fan over 50. He or she will talk in hushed tones about Kanhai's falling sweep, Lloyd's sixes that soared out of stadiums, Holding's silken run-up, and the day Marshall forced Gavaskar's bat to fly off his hands. To dismiss Gavaskar was one thing but to expose such a masterful technique! Now that was the sign of a truly great bowler.
… on day three, Jason Holder and Shane Dowrich meticulously shredded the record books. They walked into bat first thing in the morning and resolutely batted England out of the match. Holder grafted here and blasted there. Dowrich sent full-length balls to the fence.
Both local boys. One six foot eight. The other almost a foot shorter. Every corner of the Kensington Oval was peppered with fours and sixes. Holder went past Viv Richards' seven sixes in an innings in Antigua in 1986. Landmark after landmark. Slowly left behind.
… on day four, Kraigg Brathwaite completed a most nonchalant boundary catch to dismiss Rashid. There was something so unspectacular about this spectacular catch. Leaping for the ball, falling over beyond the rope, casually throwing the ball up and catching it with when he had re-balanced himself in the field of play. There wasn't even a celebration to talk about. Another Barbadian. Completely at home.
This wasn't a victory made possible by a freak innings or spell. It wasn't a result of a heroic effort from one or two players. Hope and Chase and Hetmyer and Roach and Holder and Dowrich, all played a significant part.
The debutant John Campbell kick-started the match on day one, then took a blinding catch to get rid of Jos Buttler on day four. Brathwaite left judiciously in the first morning. Holder scored big in between leading the side, taking wickets and pouching catches.
On the final day, stationed at second slip, he watched Moeen Ali late-cut the ball straight into his hands.
And he burst out laughing.
Nobody had given West Indies a chance. It was the captain's turn to have the final chuckle.