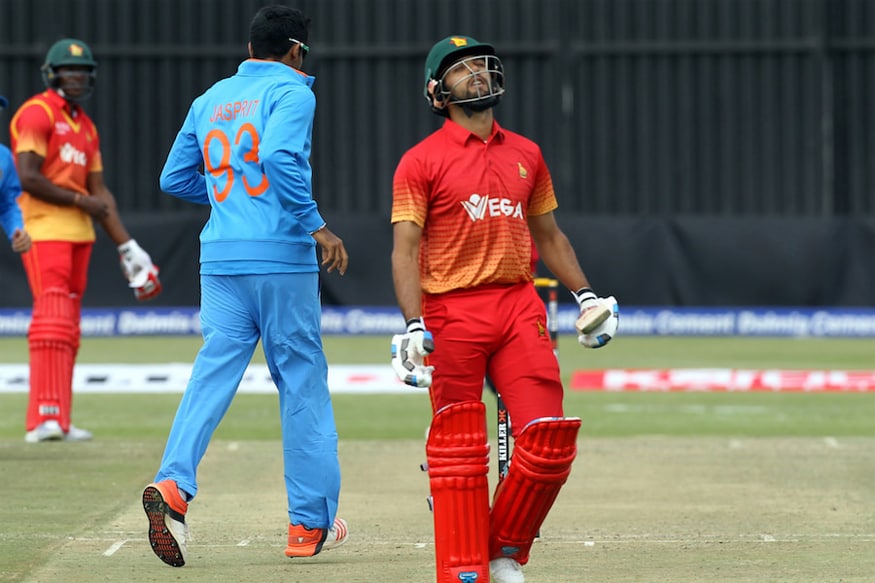 Zimbabwean batsman Sikandar Raza has not been offered a new contract by Zimbabwe Cricket (ZC), who claim that he breached the terms of his previous contract.

In a statement that was issued on Saturday, ZC said that Raza played club cricket in England without obtaining a no objection certificate. Upon applying for one, the request was rejected by ZC, and Raza then terminated his contract to play in Canada's Global T20 tournament.

The statement read, "When considering whom to offer a contract, the Contracts Committee does not only look at an individual player's statistics, fitness and performances, but also one's attitude, discipline and commitment not only to ZC but more importantly to Zimbabwe.

"Unfortunately, Raza did not tick all the boxes and so the Contracts Committee decided he was not deserving of a contract this time round. The available contracts were awarded to other players who have consistently shown their professionalism and desire to represent their country."

However, ZC did not completely rule out a return for Raza into the national fold. "Players without central contracts - and Raza is now one of them - are always considered for national duty at the discretion of the National Selection Panel that also looks at several factors before picking a player," the statement read.

Raza posted the news of him losing his contract on his Twitter account last Friday, and ZC took objection to him posting on social media instead of engaging the board over the concerns he had.




After landing back in Zimbabwe my agent informed me of this

For all those who have been asking!@Stemsports1 @uzayrraja123 pic.twitter.com/COtO3FdlAg


— Sikandar Raza (@SRazaB24) September 7, 2018



On its part, ZC have previously defaulted on paying players their salaries on time, having not paid the players four months-worth of wages, the duration of which included the team's tour to Sri Lanka in July-August last year.

The ICC then got involved, and has since placed ZC on a financial plan in which they are on a drip-feed of funds, with their debt restructured.

Raza was one of five players who did not participate in the T20 triangular series which included Australia and Pakistan in July, and the subsequent ODIs against Pakistan. Four others - Brendan Taylor, Graeme Cremer, Craig Ervine and Sean Williams – refused to play due to the non-payment of salaries.

ZC is only hiring a small number of staff workers to work on the domestic season, likely to start in November. The country will not be hosting any international cricket until the second half of 2019, but have a white ball tour to South Africa to look forward to at the end of September. The team will also be playing a series in Bangladesh in October.

First Published: September 9, 2018, 8:22 PM IST