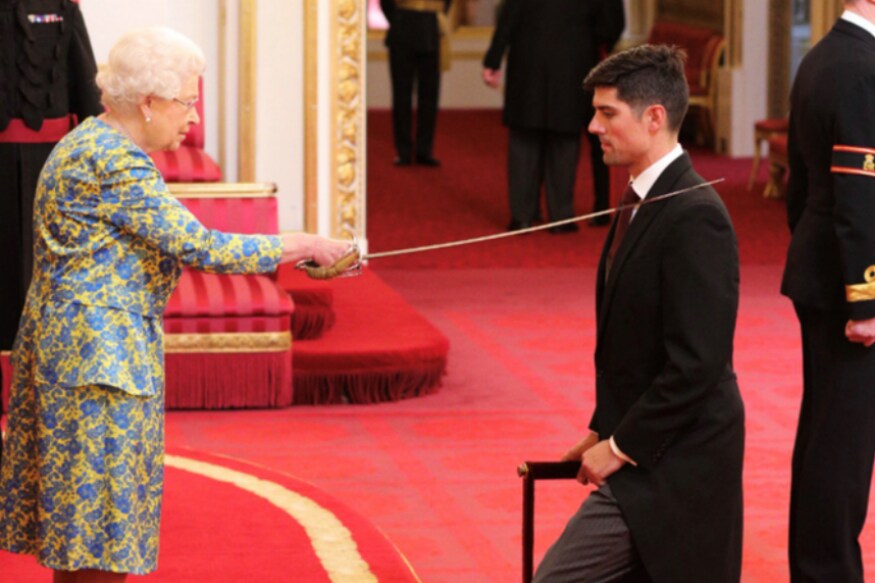 Sir Alastair Cook officially received his knighthood from the Queen of England during a ceremony at the Buckingham Palace on Tuesday (February 26).
The former England captain Cook had been conferred the title during the New Year's honours and became the first English cricketer since the legendary Ian Botham to receive a knighthood for his services to the sport.
Cook, who's career spanned over a period of 12 years, played his last Test against India at The Oval in 2018. He signed off in style with a ton in his final innings.
Among the several records he broke during his career, the southpaw finished as England's all-time leading Test run-scorer (12,472). He also scored the most centuries for England (33), played the most Tests (161), took the most catches (175) and won the most Tests as England captain (59).
"Everyone associated with the Club is very proud of Alastair," Chief Executive at Essex Cricket Derek Bowden was quoted in essexcricket.org.uk.
"He's achieved so much within the game, and as well as being a fantastic cricketer and an elite professional, he's been a great role model for so many people.
"His knighthood is a testament to his commitment to the game and his character both on and off the field."