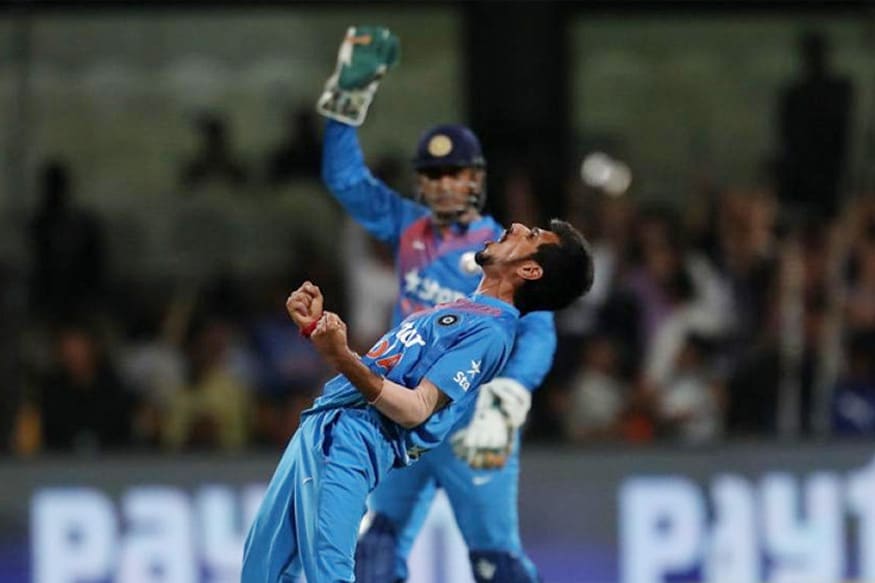 New Delhi: Yuzvendra Chahal is now an integral part of India's limited-overs squad, but even he has had the butterflies in his stomach when he was first named in the Indian squad for the tour of Zimbabwe. Having had a quality Indian Premier League season, the call-up wasn't too surprising, but Chahal said that he was quite star-struck when he met former skipper MS Dhoni. In fact, in an episode of Breakfast With Champions, Chahal revealed how he was corrected by Dhoni when the leg-spinner ended up calling him Sir.
"I received the ODI cap from MS Dhoni. He is a legend and the first time I met him I was not even able to talk in front of him. When I met him for the first time in Zimbabwe I used called him Mahi Sir. After a while, he called me over and said, 'Mahi, Dhoni, Mahendra Singh Dhoni or Bhai… Call me whatever you want, but not sir'," Chahal smiled.
Commenting on his experience with India skipper Virat Kohli, Chahal said: ""Virat bhai (big brother) inspires me a lot. Both on and off the field, he helps me a lot. He told me that my life has changed and I need to stay fit. Now I know that fitness is important. I even feel better after working out."
Chahal like spin partner Kuldeep Yadav is a big fan of former Australia leg-spinner Shane Warne. He even revealed how his initial action was similar to that of Warne before he remodeled it slightly.
"Warne was my cricketing hero while growing up. First, my action — at the U-14 level was similar. I changed my action in the middle of the match at the U-19 level. I ran a little longer and knew there will be less spin and that paid dividends. In the end, it turned out to be my best decision. I never overthink in pressure situations because now I am mentally strong," he revealed.
Interestingly, Chahal is also close friends with former Australian all-rounder Andrew Symonds. Talking about their friendship, he said: "We're very close. In 2011, I made my debut for Mumbai Indians and he was also there with the team. He was lodged in the room next to mine so one day he came over and we went down to the pool and chatted for a while. Next day, he figured out my phone number from somewhere and messaged me saying, 'Where are you?' and we went out again. We developed a great bond from thereon and have been friends ever since."