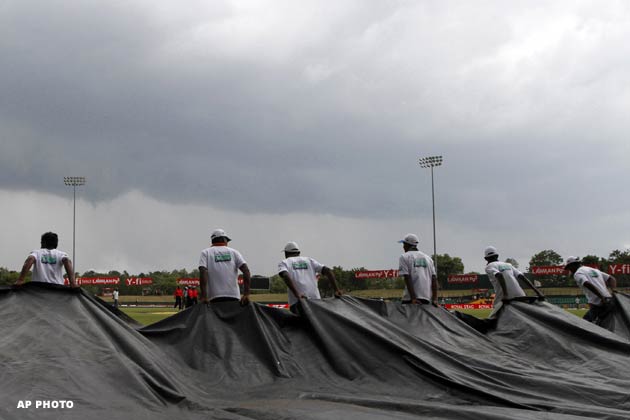 Colombo: Chaos surrounds the staging of the five ODIs between Sri Lanka and the West Indies. The games that were initially abandoned until next month are now to go ahead despite threats of major disruptions for rain in Hambantota and Colombo.
The media centre and VIP facilities are only half finished and there are serious concerns whether the TV cameras are going to be ready for the start of the opening game. Continuous rain has seriously delayed the construction of part of the media centre and the VIP sections.
It is believed that the West Indies Players Association were unhappy with the arrangements for the games to be postponed until January as the players have arrangements with the West Indies island teams in a local competition.
Another reason is that apart from these commitments was the matter of travel arrangements involving the players.
Although Sri Lanka Cricket was happy to postpone the series until next month when the weather conditions would be more favourable, going ahead with the series could result in heavy financial losses.
Already the three venues on the island for next year's World Cup are weeks behind schedule.
Further rain is forecast for the island until December 21 and the series is likely to have a number of abandoned games, or games where the result will depend on the Duckworth and Lewis formula.
There is some doubt whether play will be possible in both games in Hambantota.
Earlier the reports were that that Sri Lanka cricket has told the West Indies board that it is willing to postpone the scheduled five-match ODI series for at least a month.