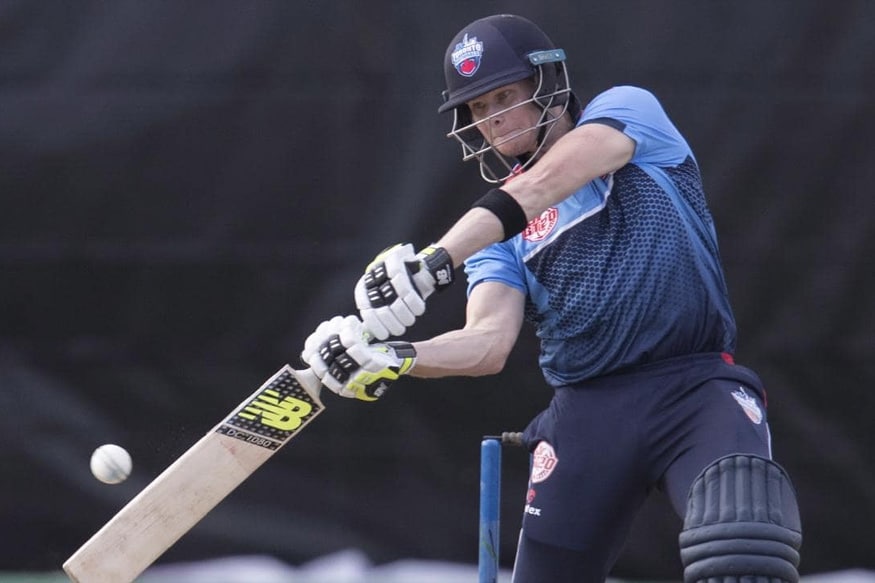 New Delhi: Former Australian skipper has reflected on the 'horrible decisions' that derailed his career on his return to competitive cricket at the Global T20 Canada League. Smith made an impressive half-century in his first competitive match since being handed a 12-month ban for his part in the infamous 'sandpaper gate' incident earlier this year.

"It's obviously come under some ordinary circumstances but I was really mentally fatigued after the Ashes," Smith told Fairfax media. "I think back to the one-day games after the Ashes and I don't think I've ever hit the ball that bad in my life. I was making horrible decisions and just felt horrible at the crease. A bit of a break perhaps isn't the worst thing.

"I'm not going to lie, it's been a difficult time in my life, there's no doubt about that. But I've accepted my punishment, I've accepted what I've gone through and I'm moving forward and part of my rehab is playing cricket as well and that's what I love doing."

The disgraced Australia skipper also stated that watching his team capitulate like they did in England was frustrating.

"I've had times, particularly watching the boys play in England — and not play as well as they could have and England play extremely well — it was hurting me that I couldn't go out and help them ... win games," he said. "And when they hopped on the plane to go over there I had some emotions that were a bit down. It's been tough but, you know, I think I needed a break if that makes sense."


Great start boys pic.twitter.com/bR6XwXNaUL

— Daren Sammy (@darensammy88) June 29, 2018



Smith slammed 61 off 41 deliveries to help Toronto Nationals win the first match of the tournament against Vancouver Knights at the Maple Leaf Cricket Ground in Ontario on Thursday.

Batting first, the Knights posted a daunting total of 227/4, courtesy of some hard-hitting from West Indies star Evin Lewis, who blasted 96 off just 55 balls. Chasing the target, Nationals lost an early wicket which brought Smith to the crease and he was welcomed with a standing ovation by the supporters.

Smith and Anton Devcich put on 91 runs for the second wicket to bail Toronto out of trouble and during the course of this partnership, the Australian star also reached his fifty off just 34 deliveries.

When Smith was finally stumped for 61, Nationals were well on course for a victory as their score read 151/3 in the 14th over. Devcich remained unbeaten on 92 (44 balls) as Toronto got over the line with 6 wickets and 4 balls to spare.

First Published: June 29, 2018, 8:27 AM IST