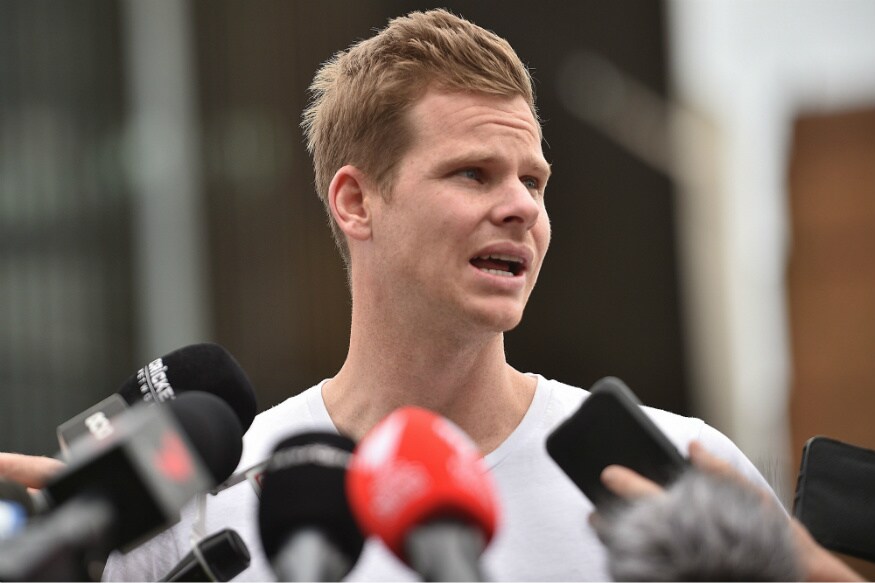 Cricket Australia has stated that Steve Smith very much remains on track to play the 2019 ODI World Cup and his return to the national side will be "as soon as practical".
Smith had surgery on his elbow last month which will require his right arm be in a brace for at least six weeks, which has cast doubts over his availability once his ban ends on March 29.
"Return-to-play timeframes will be clearer once the brace has been removed near the end of February. We are working with Steve to ensure he is ready to return to play as soon as practical," said a Cricket Australia spokesperson.
Some reports suggested that Smith could skip the ODI World Cup and return to professional cricket through Australia A's tour of England and playing county cricket in order to be fully prepared for the 2019 Ashes.
However Smith's team has refuted any such claims, stating that once the former Australian captain's brace comes off the intent will be that he plays the IPL, World Cup and then the Ashes.
"Until the brace comes off we don't know for sure but all current opinion is that he'll then have about three and a half weeks (before being ready to play)," Smith's manager, Warren Craig told cricket.com.au.
"The intent is that he will play in the IPL and then the World Cup and then the Ashes."
Smith and David Warner, who are currently serving year-long bans for their involvement in the ball-tampering fiasco are eligible to return on March 29. The date is expected to coincide with the last two ODIs that Australia are slated to play against Pakistan in the UAE.
While Warner too is nursing an elbow injury, his return is expected to be on track once his suspension ends.
Justin Langer had stated in a press-conference after Australia's win over Sri Lanka in Canberra that it would be "crazy" not to pick Smith and Warner for the World Cup as they were "great players".
"We're talking about two great players. We're not talking about two really good players, they're two great players who, on paper, we'd be crazy not to have them in the team (for the World Cup)," Langer said after the Test team's win in Canberra.
"(It's about) how much cricket they get to play between now and then, but I'm sure we'll find opportunities.
"They'll find opportunities … but I can't see anything else (stopping them)."