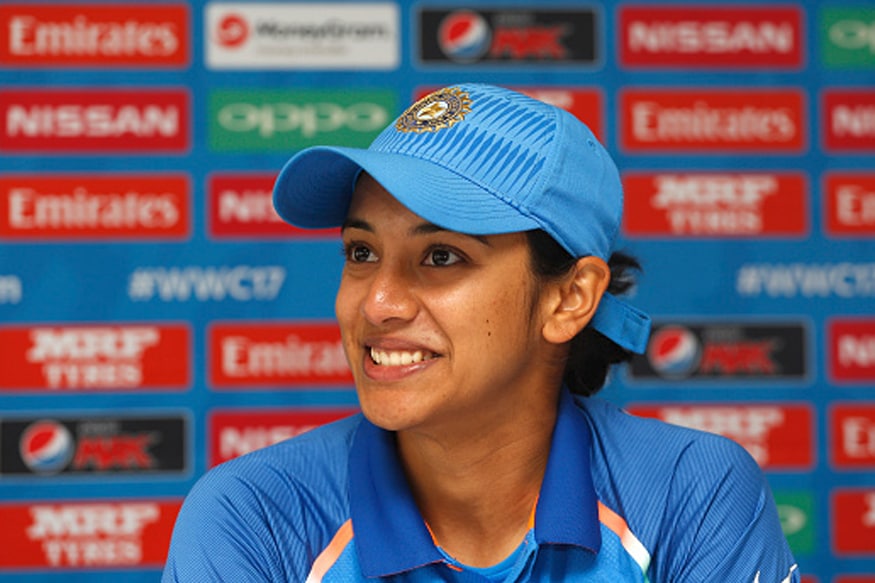 Smriti Mandhana represented a real gamble for the Indian selectors ahead of the ICC Women's World Cup but the opener has justified their faith in style. The 20-year-old from Mumbai suffered a torn meniscus and Anterior cruciate ligament in her left knee, which meant that she had not played any cricket since January.
She was understandably a little scratchy in the practice games that preceded the tournament, but having rediscovered her touch, Mandhana has shown exactly why she was worth the risk, following 90 against England and an unbeaten 106 versus the West Indies.
Having made a dream start to the tournament, Mandhana is desperate to carry that form through the rest of the preliminary league stage.
"It's not over yet but I'm really happy that I've made a good comeback after the injury. The first match, back in the practice match against England, I was really off-touch and I was very nervous," said Mandhana, who turned out for Brisbane Heat in the 2016-17 Women's Big Bash League.
"After that I scored 82 not out against the West Indies in a practice match so that gave me confidence that my batting was not lost. I can bat!
"It was really tough coming out of the injury but I'm really happy I've done enough in two matches for India and hopefully I can continue that form.
"I was determined to do well to show (the selectors) that they made the correct decision," said Mandhana after slamming her second century in 25 ODIs.
Mandhana is far from your typical Indian batter. In fact, she prefers English conditions to those back home, playing her part in a Test victory on English soil back in 2014 at the age of just 18.
Also Read: Mithali Raj Lauds Smriti Mandhana After Windies Heroics
And while most would have seen a six-month absence from the game as a huge blow before a global tournament, Mandhana used it to her advantage.
The stylish left-hander said: "I love the conditions here, I love playing in cold weather. It makes me happy inside. They prepare good pitches.
"It's not that I don't like playing in India, but I like playing here more. I just concentrate on my game, there's no TV and nothing to distract you so that helps me concentrate on cricket.
"While I was injured I made sure that I worked on my weaknesses. Many people have seen my game so I worked on that.
"I tried not to play too many shots because I had a habit of playing too many shots after getting set. That was the thing I worked on in the last two or three months."
With 196 runs in just two games, Mandhana is in the form of her life, but she has no intention of stopping there. After such a gruelling return to fitness, she has warned that there is a lot more to come – with Pakistan next up on Sunday in Derby.
She added: "I'm not satisfied at all, I haven't worked really hard for the last five months to get fit just for a 90 or a hundred. I want to do well for India and win the World Cup for India. That's what I've been craving for the last five months.
"That's what keeps me going after 50 because I had a tendency to get out after 50 so that's what I keep telling myself so I hope I continue the same form."