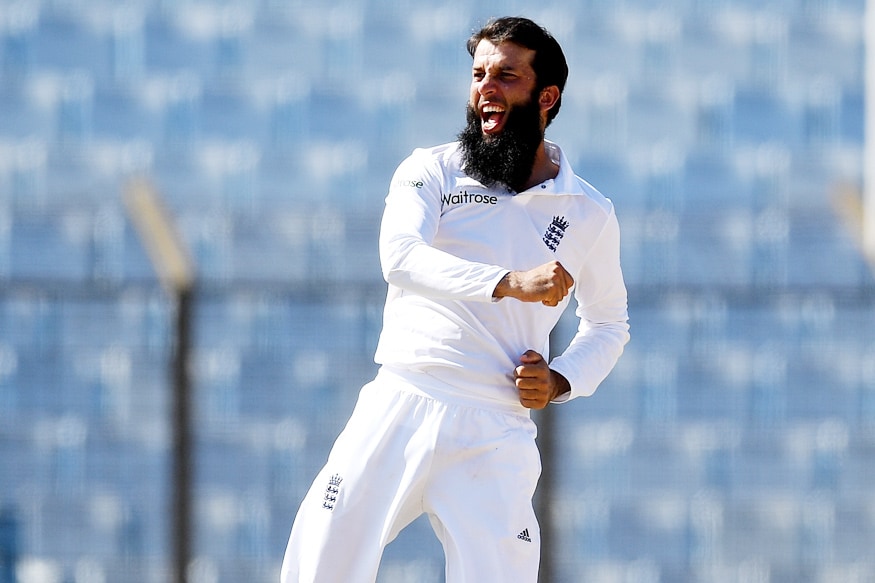 English all-rounder Moeen Ali did not want to rake up the issue of being allegedly called 'Osama' by an Australian player but was persuaded by angry team-mates to lodge an official complaint during the 2015 Ashes.
Coach Trevor Bayliss said that Moeen, who has spoken in detail about the incident in his upcoming autobiography, did not want to follow up on the matter at Cardiff. But, the publication of his comments has forced Cricket Australia to say that they will investigate the matter.
Bayliss had spoken to the then coach Darren Lehmann, who had asked the Australian player in question and received a denial with the player clarifying that he had said 'part-timer' rather than 'Osama'.
If an official complaint would have been made on the matter, the ICC would have launched a probe, something that could still happen despite that the fact that it's three years later.
"No, he didn't want it to go any further," Bayliss told Sydney's Daily Telegraph. "He's a very softly spoken sort of a bloke. He doesn't want to create too many problems for anyone. There were other players in the team who wanted to take it further but he talked them into not taking it any further."
According to Bayliss, there was no follow-up from Lehmann after he was told about the comments, and he did not feel the need to press the issue, as there were other significant things between the two sides that needed attention.
"Well I didn't get a response. I just left it with Darren to sort out one way or the other. I didn't hear any response, but everything was dealt with then.
"I'm not going to make too much of it. It was bloody three years ago, let's move on. (Cricket Australia) can do what they like I suppose - everyone has sort of forgotten about it and moved on since then. I don't see it as any real big deal.
"It was a hard-fought series…you're not party to what goes on out on the field and certainly nothing else was reported or anything through that series so we just left it at that."
In his autobiography, Moeen explained how the Australians rebuffed England's invitation to their dressing after the end of the series.
Moeen also revealed that he approached the player involved in the comments who said, "I know what you thought I said, but I didn't say that. I've got Muslim friends and some of my best friends are Muslims."