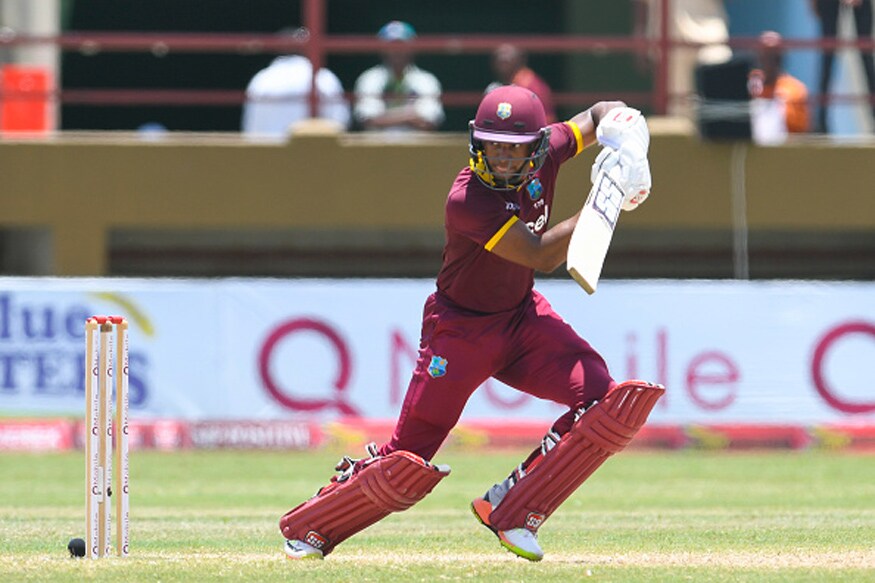 Shai Hope, who scored an unbeaten 146 as the Windies beat Bangladesh in the second ODI at Dhaka on Tuesday to level the three-match series 1-1, said his knock was simply about pacing his innings and looking to bat as long as possible.
"It was about pacing the innings. I knew that someone had to bat deep. I got the opportunity to start at the top of the order. I had all 50 overs," Hope said in the post-match presentation ceremony.
"Just a bit disappointed for some of the guys in the middle to get out at that stage. The key was to bat as deep as possible and make sure that we win the game."
He was also full of praise for Keemo Paul, who scored a gritty 18 off 31 balls and held down one end while Hope attacked the bowlers. Their unbeaten 71-run stand helped the visitors recover from 185/6 then go on to win the match.
"We know Keemo has very good batting ability. I had full confidence in him. We just tried to rotate as best as possible.
"We knew the wicket was bit difficult to come in and strike from ball one, so he played a very crucial hand here to go over the line."
Hope also believes this century – his third in ODI cricket – ranks as the best one of his career. Interestingly, his previous two centuries came in matches that ended in ties – vs. Zimbabwe in 2016 and India in October earlier this year.
"It must (rank) above the other two because we tied the last two games. I am just pleased to get over the line. It is great to score a hundred but there's more joy if you can get over the line as a team."
Mortaza Defends Rubel, Mustafizur
Bangladesh skipper Mashrafe Mortaza defended Rubel Hossain and Mustafizur Rehman, who gave away a combined 26 runs in two of the remaining three overs of the innings and thus swung the game in favour of the Windies.
"His (Rubel's last) over today wasn't bad. The first ball went for a six, but he made a comeback in the last four balls. He created two chances as well, which created a winning situation.
"If the catch was taken off his delivery, the next one could have been a dot ball. These little incidents boost the confidence of the bowlers."
"There was a set batsman with 100 runs, such matches are always difficult. Mustafiz bowled the previous (his ninth) over brilliantly.
"We would have been in the match even if he conceded 10-12 runs in his last over. He was confident, especially after the way Rubel finished. But these things happen."
He was also quick to point out that if his side had been better in the field, the result of the game could have been quite different.
"We have definitely suffered because of the fielding. We dropped Paul twice, otherwise, Kemar Roach would come to bat and it would be difficult for them to rotate the strike.
"There's no compromise on fielding practice. But, at the end of the day, confidence matters in the field. Sometimes you drop one catch and then miss easy catches because of uneasiness.
"We have missed a lot of catches in two matches but we want to take the positive things into the next match."
Mortaza also lamented the fact that none of his batsmen looked to bat deep and score a century. This was despite three players – Tamim Iqbal, Mushfiqur Rahim and Shakib Al Hasan – scored half-centuries.
"There should have been 15-20 more runs. If Tamim and Shakib continued batting, we could have gone near 300.
"Similarly, if Riyad (Mahmudullah) batted for six or seven more overs, the total would be 270-280, which would benefit our bowlers."
The third and final ODI will take place on Friday (December 14) at Sylhet.